Unsigned Q&A + Free Music: Cassis Orange
Discovered on a recent MySpace egghunt, Bearded are charmed by the self-released EP of this one-woman band. Get it here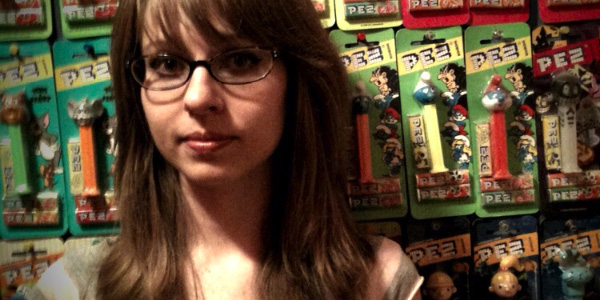 There is something about MySpace that brings out Bearded's obsessive-compulsive tendencies. We blame it all on those sexy Top Friends lists, whose curiosities keep dragging you further and further down the rabbit hole.
But it's nice when you actually find something at the bottom of the hole though, isn't it? Enticed by blurry images and shelves of Japanese goodies, a recent walk through MySpace's wilderness led us to the sweet-filled gingerbread house of Cassis Orange.
Named after a popular cocktail in Japan, Cassis Orange is a band made up of Autumn Ehinger and…well that's it. Inspired by similar one-man efforts like Casiotone for the Painfully Alone or Dear Nora, Autumn 's fuzzy melodies are the sweet result of bedroom beat-making on a toy keyboard.
Having spent time in Japan, Cassis Orange's music has been brushed by J-Pop. Together with supersoft and lo-fi vocals, tracks like 'O, So What' are keenly touching but not overtly saccharine.
With a self-released four track EP - recorded with a little help from her friends and available for free off the internet – we thought it was about time we peered inside Autumn's whimsical mind:
What made you want to make music in the first place?
When I was little, I was really obsessed with
Jem.
I haven't seen the cartoon since I was, like, four years old, but I think I had some intense imaginary friendships with her bandmates at the time. So, I think everything in some way could probably be traced to that.
What is your earliest musical memory?
"You are my sunshine, my only sunshine…"
Who do you most admire, and why?
I think I most admire those wildlife photographers that go out and sit in a tiny camouflaged tent in a remote jungle or tundra all by themselves and wait for months to take one picture of one endangered animal to share with the world. That is passion and dedication and independence and vision!
If all your wildest dreams came true, where would you be in a years' time?
I would be going to lots of places and playing lots of shows and seeing lots of friends I haven't seen in too long that live far away.
If you could've written one song in the entire world, which one would it be?
Sometimes I think there are lots of songs I wished I would have written, but then, if I'd written them, they'd sound different, and then I might not like them as much.
Is it really better to burn out then to fade away?
It depends if you're asking Kurt or Neil.
Where can we find a copy of your EP?
You can download it
for free here.
And there will be more songs appearing later this year!