Introducing… Pusher
Our Introducing... series focuses on artists who we think are worth shouting about. Here we have Yorkshire rock fivesome, Pusher.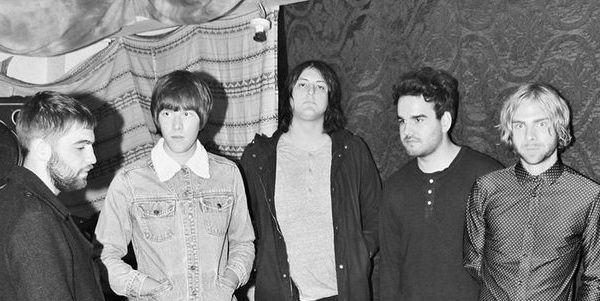 Here at Bearded we aim to shed light on acts who don't necessarily have giant labels or muscley budgets waving banners behind them. This Introducing series will focus on artists who we think are great, regardless of how much hype surrounds them or where their origin story lays.
Bio
Name: Pusher
Location: Yorkshire, UK
Genre: Post-punk
Similar Artists: Joy Division, New Order
Contact:
Facebook
Events: Debut single 'Shoot Life' available now
Departing the verdant setting of their home county of Yorkshire has seen this five-piece squeeze onto small stages around the country recently, but instantly impressive musicianship and a punching live sound will no doubt ensure stages more accommodating lie in wait.
There hasn't, at present, been a great deal of material surface from
Pusher
– but in what is set to be a brash opening statement from the group, 'Shoot Life' meddles with hair-raising psychedelic tones over an infectious rhythm, in a riling first effort that more than makes up for the lack of accompanying recordings. If we are treated to more of the same though, it'll undoubtedly be worth the wait.
To hear more, they have to be witnessed live – which, coincidentally, is arguably where their material is naturally destined to be discovered. Aggressive bass lines and guitar work that hits the very back of your mind are accentuated by haunting vocal work and make their atmospheric show gripping from the onset. Whilst conversational interaction is muted,
Pusher
maintain their intent through their lack of inessential features. What remains is their down-to-business attitude and glaring infusion of fuzzed out slide guitar and direct, vocal rock.
Recent outings in our nation's capital have seen Pusher fling themselves in amongst the plethora of underground talent on offer in the more intimate of venues, where beer-soaked floors and questionably tasting beverages aren't concerning when the band's pulsating, energetic performances are captivating distractions.
Combining the aforementioned grittier side of psychedelia with drum beats that might have been more commonly heard at The Hacienda,
Pusher
are setting themselves apart from contemporaries also turning the wheels of the recent resurgence of similar genres of music. Their polished sound leaves little to the imagination, but in an enthralling way that lifts it off to somewhere new.