Introducing… Lauren Crown
Our Introducing... series focuses on artists who we think are worth shouting about. Here we have neo-soul chanteuse Lauren Crown.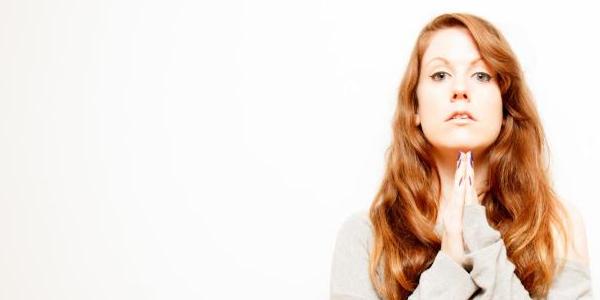 Bio
Name: Lauren Crown
Location: London, UK
Genre: Neo-soul/future R&B
Similar Artists: Azekel, Portishead, Massive Attack
Contact:
Twitter
,
Facebook
Events: Debut EP available for free on her
site
We've had a dig around the internet for some unknown pleasures and stumbled across the fantastic neo-soul artist
Lauren Crown
. There's not much known about her yet, in fact very little information is floating around – what there is, however, is a debut EP.
The Adult Youth
is a collection of four tracks, each pointed in a slightly different direction stylistically, but connected through her unparalleled voice. There are times where she drifts towards folkier sounds, there are others where she verges upon trip-hop;
The Adult Youth
does exactly what a great EP should – it makes you want more, and showcases the breadth of what she has to offer.
'What I Like (Butterflies)' is reminiscent of
Laura Mvula
's bucolic brand of soul-folk, though Crown's version is considerably less orchestral. There are harps, flourishes of Disney-esque strings and Crown's soft, emotional pipes soaring throughout as she gives a rendition of '90s R&B. 'Yearning' is darker, mining a
Frank Ocean
-ier vein, with brooding gospel synths and hip-hop beats. Her passionate sliver of smoke, 'Move Slow', is replete with muffled percussion and shimmering waves of guitar, recalls the wooziness of electronic outfits like
Lamb
and
Massive Attack
in their more serene moments.
There's an ambient quality to Crown's noises. It's not that it's background music – far from it – but it possesses a tranquillity that has the ability to sedate even the most untameable beasts. Her chilled-out soul sounds are effortlessly cool, and it's all too easy to become lost in the glittering synths and hypnotic drums. It's a mesmerising EP. That's partly down to the fizz of her instrumentals, but probably more due her unwavering vox. She conveys more lofty emotion in just a few lines than many artists can muster over a whole record.
From her trip-hoppery to the throwbacks to old R&B, her debut is, like a slew of other releases at the moment, dripping in '90s nostalgia. However, it's not lost in the past, and her music bears resemblance to a less disjointed
AlunaGeorge
– they both share the amalgam of eras and they both weave pop hooks with futuristic vocal-based noises. There's an incredible amount of promise in
Lauren Crown
, and it's wonder she's not plastered everywhere already. Keep an eye on her.