Introducing… Azekel
Our Introducing... series focuses on artists who we think are worth shouting about. Here we have East London, soul soothsayer Azekel.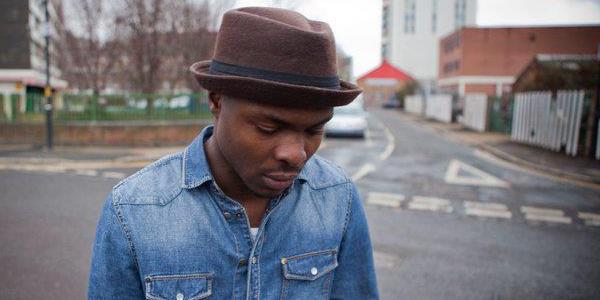 Here at Bearded we aim to shed light on acts that don't necessarily have giant labels or muscley budgets waving banners behind them. This Introducing series will focus on artists who we think are great, regardless of how much hype surrounds them or where their origin story lays.
Bio
Name: Azekel
Location: East London
Genre: Soul / Alt. R&B
Similar Artists: Frank Ocean, The Weeknd, SZA
Contact:
Facebook
,
Twitter
Events: New track 'No Ordinary Love' just released.
Whilst being associated with East London alone is sometimes enough to get you industry buzz these days, to assume that singer songwriter
Azekel
was nothing more than ethereal synth pads and 8 bit blips would be a gross injustice. With only a handful of tracks available online, spanning a period of less than 6 months, he has already blown up some notable blogs with a combination of uncomplicated sugar sweet melodies and open, honest lyricism, drawing lofty comparisons with current US soup du jour
Frank Ocean
.
R&B, it seems, has been in his life for a while. "My earliest musical memory is watching and singing along to a performance of Little Richard on TOTP2 thinking I wanted to do that." said the 23 year old. And it looks like that could be a distinct possibility. In February
Azekel
uploaded a track, the concept of which was a letter to his as yet un-conceived child.
So we know his future family plans, but it could be hard to keep up such storytelling antics in the future, but is it even important to do so? "As I begin to make more music, I've found that art has no value if it doesn't move anyone. I find that the best way I can move someone in my music is if it comes from an honest and sincere place. It's important to me that I only write about something that is personal."
So what's next for
Azekel
? Perhaps a preconstruction of the child's first day at school?. "I'm going to release more music, and videos and maybe an EP. In fact there's a new song called 'No Ordinary Love' going live next week. I wrote it, during a time when I started to think about my father. I felt to record it, and to release that feeling."
It also seems there's a distinct possibility unusual future collaborations. "I started off producing for other artists. As I get more time, I want to produce for other artists especially in different genres. I'd love to produce for bands."
And we'd love to hear it!