Introducing… Attu
Our Introducing... series focuses on artists who we think are worth shouting about. This week is alternative pop four-piece, Attu.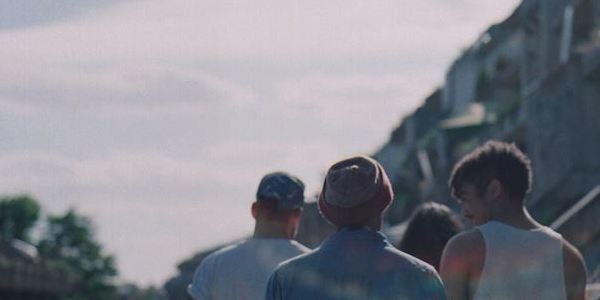 Here at Bearded we aim to shed light on acts who don't necessarily have giant labels or muscley budgets waving banners behind them. This Introducing series will focus on artists who we think are great, regardless of how much hype surrounds them or where their origin story lays.
Bio
Name: Attu
Location: London, UK
Genre: Alternative Pop
Similar Artists: alt-J, El Ten Eleven
Contact:
Facebook
,
Twitter
Events: New EP due early 2014
Operating in North London, the foursome
Attu
unites to bring the world top-notch alternative pop. Each member of the group is well-versed in a variety of instruments and technology which lends to the unique sound they produce as a whole. The breakdown goes like this: we have Stefan on guitar, Michelle Antoinette on bass and synth, Chike Newman working laptop as well as sampling and Timothy Earl with guitar. Additionally, Stefan, Michelle and Chike all lend their voices either separately or collectively.
If you are looking for a quick sample of what they can do, check out their concept EP,
IV
, which is easily available on Bandcamp and Soundcloud. The four song selection is a display of the individual talents each artist coming together for a short project that lifts the spirits.
The track listing for IV runs down the alphabet and begins with 'A', a song that shifts in intensity and musical complexity throughout its play time. 'B' is more in line with alternative pop seen today with its multi-layered guitar work combined with fast snare and kick drum sampling. 'C' maintains the chill tone by starting out light on percussion and allowing the strings and synth to carry pace and melody. The last song, 'D', has nice build up with steady guitar riffs and soft piano for the intro. Again, the percussion is downplayed and brought in later for energizing effect. If anything, this EP shows that Attu knows how to lead a listener through a song and keep things interested the whole way.
The vocals performed by on all four songs are great, especially when the three singers perform in unison. The words are sung softly and take a back seat to the instrumentation. Echo effects are used sparingly and effectively with the voice talent, giving songs an ethereal feeling. Even if singing is not the focal point of the music, it for sure adds to the mood set by the other working parts.
In case you've fallen in love by the end of
IV
you can also give a listen to Attu's single, 'Don't Sleep', off of their up-coming EP. This selection relies a little more on the synth and samples to give the track an electronic and ambient sound. The vocals as sparse as they are in
IV
but meld well with the other elements at play to create a wonderful song to listen to.
If
IV
and 'Don't Sleep' are any indication of what Attu has to offer then we should all be eagerly awaiting the next project by this stand-out and feel-good band.