Introducing: Evil Pink Machine
Under the Introducing spotlight this month is Liverpool based synth/psych pop types Evil Pink Machine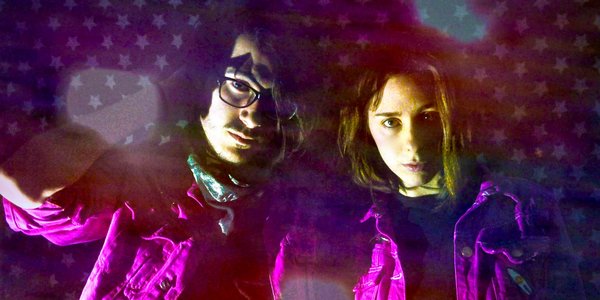 The musical project/band, lead by Igor Delgado Martin and currently performing as a trio
Evil Pink Machine
(or EPM for short) have steadily been making a name for themselves in the historically, musically, acclaimed and cultural hotspot that is Liverpool. With frontman and producer Igor at the wheel, Ibone Yekora on bass and backing vocals and Daniele Parisi on keyboards, the group provides some fresh air to the indie-rock scene that has dominated the music circle these past few years.
There isn't really one specific genre the band falls into. While their style is focused towards electronica, psychedelia and lo-fi, they often make use of 7/4 time signatures reminiscent of Igor's modern jazz education. Their multi layered electronic sounds, vocals, drum machines and samples, along with more traditional sounds like electric guitar and bass, with a slight lo-fi approach in terms of production.
Though this hasn't been an easy road for Igor Martin, who found EPM's sound after breaking his elbow leaving him unable to play guitar for over 6 months whilst studying music at university in London; this forced Igor to begin experimenting with electronic music and produce his first 4 track EP under the name Evil Pink Machine; inspired by Igor's innate love of funky robots and in reference to The Flaming Lips'
Yoshimi Battles the Pink Robots
.
They went on to play their first ever performance at the Villa de Bilbao music competition in November 2015, winning an award for best in electronic category from Biscay and releasing their album
Inner Brighter
the same day.
Since then EPM have been playing local Liverpool gigs at the Jacaranda, Smithdown Music Festival, 27 Club and Studio 2 and are scheduled to play Birmingham's Dare Bar on November 4th supporting Veda, followed by a mini tour across the south of Spain at the end of November.
Liverpool's vibe has left a better sense of direction and freedom that they didn't feel in London's cloud of noise. Recommended to fans of Tame Impala, Neon Indian, The Strokes, LCD Soundsystem, Queens of The Stone Age, Unknown Mortal Orchestra, Nine Inch Nails and Portishead; if you're looking for something fresh to breathe life into your music collection before 2017 is out Evil Pink Machine provide it.
Check out their recent single Synthpop Romance
here
Evil Pink Machine play Dare Bar, Birmingham on November 4th supporting Veda