Interview: TS7
TS7, the Bradford-based producer and DJ talks to Deluzzion about the bassline sound, how to make a big club record as well as what to expect from his brand new EP...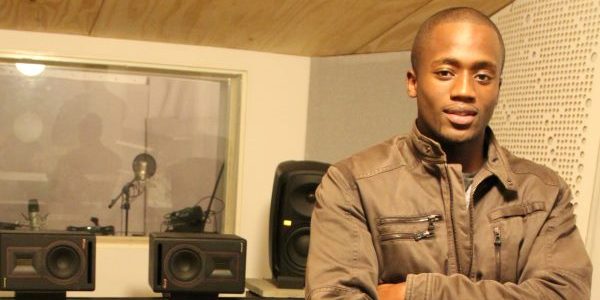 To many, and rightly so, you're one of the most respected producers in the bassline scene along with producers such as DJ Q. Where did the sound originate from and is it more of an up north/midlands thing?
Thank you, I appreciate that. I think the sound originally developed from UK Garage but there was a club in Sheffield called
Niche
which played a major role in pushing the sound forward. As time went on, we started putting our own stamp on it, so you could say it's more of a midlands/up-north sound (although I know a lot of people down south like their bass too!)
You're 21, yet your discography seems endless for such a young producer. Which track would you identify as being the one that started opening doors for you?
Thank you. I think it was definitely the remix of Estelle's number one 'American Boy' featuring Kanye West. That remix opened doors that I didn't even know about; it all happened so quickly too. It was Atlantic who approached me via email back in 2008 and I was meant to do a Lupe Fiasco remix originally, but it changed at the last minute to the Estelle record. I thought it was a wind up at first!
Do you remember what style your first instrumental was in and what was your studio set up at the time?
I think it was a grime tune. I remember being fascinated by the fact of being able to take sounds and structure them how you like to create a piece of music! It was all crazy to me back then! At the time I was using an old Packard Bell tower with the loudest fan you could imagine and two different speakers from two different Hi-Fi's. I didn't even have a midi-keyboard when I first started!
Aside from yourself, who else in the bassline scene would you recommend people check out?
Definitely DJ Q. He's been like a mentor to me since I started the whole Garage/Bassline sound back in 2005/2006; I've got alot of respect for him. My favourite producers also include T2, Mr. Virgo, Booda, Veteran, TRC, Subzero, BurgaBoy, Redlight, Swifta, Mosca etc and although some of them don't make it as much as they used to, they've made some massive tunes! There's so many to mention and I've probably forgotten someone ha ha.
The bassline sound and a really smooth female vocal seem to go hand in hand. As it's something you've done in the past, is it something that you're looking to do more of and do you think that's the formula that works in the clubs?
I think the key is to get girls on the dancefloor whilst bringing the element of weight, energy and vibes too. Sometimes it's tricky getting the balance right, but songs like 'Heartbroken' by T2, 'What's it Gonna Be' by Platnum and 'My Destiny' by Delinquent show that the music has the ability to work in the charts with the right support.
Would you say yourself and other producers from the scene are aiming for the charts?
If you'd have asked me this question a few years ago, I would have said yes but now, I wouldn't. I think it's always best to be yourself when making music and if the music is good enough, sometimes it'll make its way to where it needs to be (with a bit of luck too). I think that's where it goes wrong sometimes; when you try and force things. It's always better when it happens naturally and organically.
You've recently done a remix for Yolanda Be Cool which I've heard and I really like where you've taken it. How did that come about?
I'm glad you like it. I've been in London working closely with a company over the past eighteen months. They told me that AATW/3beat wanted a mix from me for Yolanda Be Cool's next single. I liked the original too, so I enjoyed remixing that one. The feedback has been really good too so hopefully that will do well when it comes out.
If you could pick one, which would you say is your favourite track that you've made?
I'd love to be able to answer that but If you saw my hard drive you'd realise how much of a difficult question that is!
What are you studio essentials when making music?
I finish most of my music during the afternoon however I always start new music during the early hours (1-2am). I'm not sure why but I always seem to get inspired late at night. I drink alot of water to keep my brain ticking over throughout the day and then at night it's usually a Baileys situation ha ha.
Talk to us about your new EP. What's it called, when/where will it be available and what can we expect to hear from it?
My new EP is called
Nothing To Show
which is out on April 1st. It will be available everywhere digitally: iTunes, Amazon, Beatport, Napster, Juno etc. Everywhere! I'd say it's a cross between Bassline/UK Garage with some house and organ elements too. Very musical and good vibes with a dark instrumental on there too.
Would you say it's a continuation of your "Jam" series or are you changing direction?
I think it's the same direction to be honest and you'll be able to hear my style on the EP (although I haven't used the Jam tag on this occasion).
What's next up for you and are you able to divulge who you're working with?
I never like to say who I'd want to work with. If it happens it happens I guess. All I do really is focus on making music to the best of my ability and taking opportunities as and when they come around. Living outside of London makes it difficult to get in touch with the top artists but hopefully things will continue to develop and move forward.
Would you consider playing out your tracks with live instruments/doing a tour with a live band?
I'd LOVE to play some of my music with a live band. I grew up playing the piano and recorder. I'm a big fan of the whole live band aspect and hopefully that'll happen one day!
If there are any budding producers/artists out there that want to get in touch and send you new music (or keep up to date with what you're doing), what's the best way to do this?
The best way to get hold of me is either via my Twitter (@TS7music) or my Facebook fan page but that often gets clogged lol but yeah hit me up on Twitter. I check that regularly.
Nothing To Show (released via TS7 Recordings) is available to purchase right now