Interview: The Burning Leaves
Jameela Oberman chats to alt-folk duo The Burning Leaves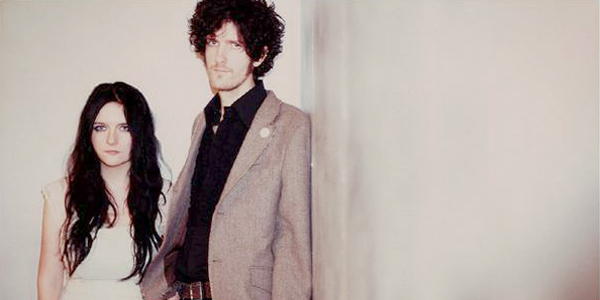 The Burning Leaves is one of the acts chosen to represent the UK at the Olympics' Exhibition Road show in July. They are also busy recording the finishing touches to their second full-length album, out this summer. Indie Mae and Craig Lee-Williams write, record and self-release music from their home in the North of England. The alternative folk duo has an intimate chat with
Bearded
.
Bearded: How did you two musical lovebirds meet and decide to entwine your creative minds to form Burning Leaves?
Craig: Indie and I met when we were both playing the same gig. I was with my own band at the time and Indie was solo. I knew immediately that I wanted to drop everything to write and record music with her. She was a girl with the songs, voice and guitar-playing talent that were inspirational. Still are! After the show I asked if she'd like to record some of her songs when I was recording mine. Things progressed from there.
B: You're playing a live gig at the Exhibition Road Show in London on July 31st that is part of the Olympics 2012. Are you sporty? Or are you the type who'd bunk off school PE classes as kids?
Indie: I swim a lot but Craig was definitely the type of kid who used to bunk off from PE, most of the other classes too. Jokes aside, school was uninspiring for us both. What we both really like about the Olympics is the promotion of unity and equality; the togetherness aspect rather than the actual sporting events.
B: Indie, when did you discover you had a hauntingly beautiful singing voice that could make hardened footie hooligans weep?
Indie: Ha, thank you! As a child most of the music I could get my hands on was from car boot sales and it tended to be 1950's and 60's country music. My biggest musical inspiration was early 60's guitar instrumental music like 'Sleep Walk' by Santo and Jonny or The Tornados and other Joe Meek recordings. I've always been interested in the dynamics of the overall production sound.
B: You prefer good old analogue for the song-recording process, using an 8-Track recorder and a Reel-to-Reel.Take me through your oh so hip vintage equipment.
Indie: It's nicer to use equipment that has a bit of history to it. We use Celestion Ditton 44 speakers that were rescued from a skip, and a little 1960's Stellaphone recorder that we record our writing demos onto.
Craig: Vintage equipment sounds more tangible to our ears. Tape can distort nicely if you want a fuzzy and pretty effect. Valves can sound great too. Digital recording is handy and versatile but we prefer to go down the analogue route these days.
B: You self-release your records, is this better than going through a label in some ways?
Indie: Personally, we enjoy the 'cottage industry approach' and the control over our creativity and recording output. We really like dealing directly with our listeners too, like hand writing notes and delivering CDs. However, we've been fortunate to have record deal offers, from both major and independent labels, so we remain open-minded.
B: The track 'Home' from your debut album, featured in the movie Last Ride. Recently, one of your songs appeared in the TV drama series, CSI. How do you feel about your tunes being background music to Aussie and USA crime thrillers?
Craig: People have told us how filmic our music sounds. We feel that 'Home' sits well within the movie and feel privileged to be a part of it. 'You Only Wanna Dance' is featured in a scene in CSI where the main character has things playing on her mind and can't sleep. You see stunning aerial shots of Las Vegas at night; so it's less to do with crime and more about matching the subplot and scenery.
B: We've seen your Facebook pictures of the beautiful scenery in Wales. If you were stranded in the Welsh valleys, what one item would you each take?
Craig: Oh, that would be Portmeirion. We really love it there. It's a secluded spot and has a very magical feel to it. One item? Each other, of course.