Interview: Gemma White of Swn Festival
Stuart Knapman chats to Gemma White who is looking after this year's Swn Festival. They discuss this year's highlights and the future of the festival.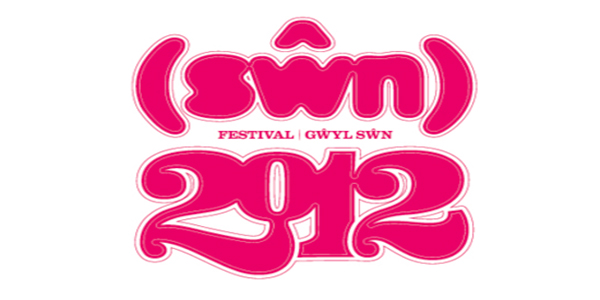 Bearded: Can you tell us who you are, and a little bit about what you do at Swn?
Gemma: My name's Gemma White and I'm the event manager for Swn, which covers Swn Festival and our Swn Presents shows which we run throughout the year.
How long have you been involved with Swn in its various guises?
I've been involved with Swn for probably about five years now. I started off running the Oxjam music festival in Cardiff and then I linked up with Swn one year to help out with volunteers and collecting money as a charity partner. Then I started repping shows for Swn, then worked as Festival Assistant one year, then as Artist Liaison, and now I've stepped up to Event Manager this year.
And in that time, what's been your biggest highlight?
The festival last year was amazing because I was quite heavily involved with artist liaison so it was quite cool to see all that come off. One of my highlights artist-wise last year was seeing Ugly Duckling in Cardiff Arts, and they did a session in the Full Moon where there was about 20 people there, so that was incredible. But overall, I think the highlight every year is the Sunday night when it's all done and everyone's buzzing.
Considering how big it was when the festival started are you surprised at how big it's gotten?
I'm not surprised, I think it's bound to get bigger each year. We added on an extra day last year extending it to the Sunday which worked really well, so it's four days again this year and we've taken a few more venues. I think the first year was two days and maybe five venues, and now it's four days and about sixteen venues, but there's still quite a few we could use in Cardiff which is great. As I said I'm not surprised it's gotten this big, we've added a few venues or a day each year so it's been quite a natural progression.
I guess with some of the names behind the festival, Huw Stephens being the most notable, it's going to get bigger just through that endorsement...
Yeah definitely, and over the last six years Huw's career's boomed as well which has really helped the festival.
You've already sort of answered this now but, do you plan on continuing to expand the festival, or is it more important to retain the intimate atmosphere?
I think it's going to get bigger anyway, but I think the people who are behind it are so into the DIY nature of the festival that it's never going to turn into this corporate machine. We have been looking for sponsorship this year but we're really conscious to make it a local sponsor to retain that community feel. Also at the festival we're really conscious that we don't have VIP passes, we don't have AAA passes except for the four core members of staff who need to get everywhere, so we don't have too much division between the 'industry' and the public. And, when we have added bigger venues like the Coal Exchange, you can still get a nice Cardiff community feel, like we had at the XX show a few weeks ago.
So you're hoping to expand outwards with an even more eclectic line-up rather than getting in the big names just to sell tickets?
Yeah, we definitely wouldn't want to get in a massive headliner who's a big commercial name to sell tickets off the back of. We'd much rather go for someone that we've worked with in the past and have seen become a big name. For example, we've got The Cribs headlining this year and they played the first ever Swn festival so it's good to be working with bands that we've known and loved for ages.
You've already mentioned Swn Presents running throughout the year, do you think that the presence of Swn has had a big impact on the Cardiff music scene, or do you think it's always been there and Swn's just another string to the bow?
I think it's helped the Cardiff music scene definitely in the sense that it's helped to put Cardiff on the map a bit more. Through the festival we've got people like Steve Lamacq who come down to Cardiff every year and they just love it. Now if you listen to radio stations like 6 Music you'll hear them mention Cardiff now which might not have happened so much before. But on the other hand I think Cardiff has always had a really vibrant music scene and this just helps bring it to national attention a bit more. It's also good that as a festival we can get volunteers involved who then go on to set up their own events and gigs, working with the same local venues that host the festival and keep the scene going that way.
Obviously Swn is predominantly a music festival, but what else have you got planned for 2012?
We've definitely tried to broaden the festival program this year to incorporate some more arts based fringe events. We've got films relating to music showing at Chapter and there's a couple of art exhibitions going on in town which people can go to for free. We've also invented a little game for this year called Swn Spotting, where people are going to have a list of things to spot over the festival and they can send us a picture as a way of really engaging with and showing off the creative side of Cardiff that isn't just music.
Cardiff and South Wales has produced a lot of bands over the years who've gone on to receive critical and commercial acclaim, who do you think could be the next 'big' act from the area?
It's maybe a bit of a weird one but I'd say Charlotte Church actually. The new stuff she's doing is great and I think a lot of people, myself included, have forgotten that she's an amazing singer, so I think she'll do really well with the new stuff she's doing. Another band we love are a local band called We're No Heroes who are playing in Clwb Ifor Bach on the Thursday. This is the first year they've played Swn, but they supported Man Without Country for us a few months back and we were really impressed by them so they're definitely worth checking out.
And which of the established names that are playing really catch the eye?
The main headliners are The Cribs as I've already mentioned and Django Django who are headlining Solus. I'm really happy to see them back because I saw them maybe a year or two ago in Cardiff playing to a room of maybe fifty people and now they're selling out a venue of over a thousand. I'm really looking forward to Scritti Politti who are headlining Chapter with some special guests which is going to be really cool. Our biggest DJ name's probably Toddla T who's playing in Clwb Ifor Bach and there's also a lot of buzz around the Liars show in Clwb as well. But then, even though there's headliners Swn festivals more about wandering and discovering lots of different acts.
As a venue based festival rather than an outdoor one, what are the major differences between the two?
I think in Cardiff we're lucky that we've got some amazing venues which really create an atmosphere, which is what can be lost when you've got to move around the city to see bands. It is quite nice though that because we've got sixteen or so venues we can put on so many different genres of music.
The music on offer really does cover every base you could imagine doesn't it?
Yeah, for example we've got a grime line-up this year that we're really excited about. It's nice because I think people just associate Swn with being indie kids in cardigans, so it's great to be able to show that there's a bit of everything. With the grime line-up, and then heavy bands like Gallows on the bill, alongside the indie music I think it's really nicely diverse.
Cheers Gemma, good luck with the festival.
Swn festival takes place from the 18th to the 21st of October in venues across Cardiff. Get your tickets here