Interview: Doug Gillard
Doug Gillard lead guitarist for US indie luminaries Nada Surf chats about his upcoming solo LP to Erick Mertz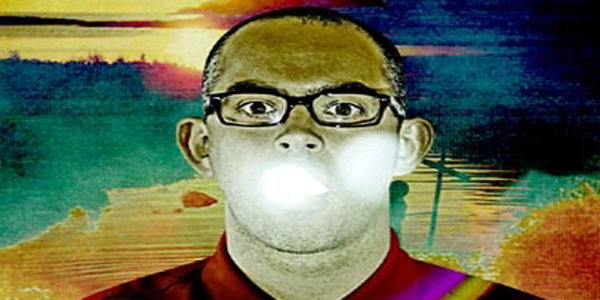 Saying that a musician has "contributed" to a series of classic albums may be perceived by some to be a dose of faint praise. The distinction seems to set a firm peg down from the "created" role or the more hyperbolic "masterminded" among other the diverse other lexicon we have for so-called musical genius.
Guitarist and songwriter
Doug Gillard
has contributed to luminary indie rock bands like Cobra Verde, Gem and major label era Guided By Voices (to name only a certain few). Currently, he resides in the lead guitar position for Nada Surf, a band whose profile remains startlingly obscure in spite of a turning out more than a decade's worth of almost peerless power pop.
Still, in spite of his resume, Ohio born rocker Doug Gillard is depicted as more of a rock and roll sidekick than a true leading man. Throughout his career, Gillard has also churned out a steady stream of solo material, the most recent of which is entitled
Parade On
. The album, new on Nine Mile Records, comes across as a bold statement that the veteran of almost thirty-years in the underground is more than capable of creating a masterpiece.
The eleven-track record brims with his signature rock guitar-cum-bright jangle pop, all colored by an independent songwriting aesthetic. Tracks like "Oh My Little Girl" make one wonder where Gillard's contributions end and his innovations really begin. So many of his hallmark hard riffs litter the GBV catalog on "Do The Collapse" and "Isolation Drills" a two-record stretch of their history that is arguably more polished and cohesive than any other.
The joys of "Parade On" aren't in seeing the artifacts left on other bands by Gillard; this is a record worthy of its own ecstatic praise. His cup brims over with subtle gems, from the spectacularly dire ("Upper Hand" & "Your Eyes") to a pulsing pop edge ("Overseas"). Just when the album seems to tickle a particular fancy, Gillard brings out a whole array of sounds on "Come Out To Show Me" a sprawling seven minute of bright experimentation, rare for its combination of boundary pushing and cool listenability.
Recently, I had the good fortune to sit down with Doug where we talked about his recently released album, his role as contributor to Guided By Voices as well as a reflection on the state of college radio and indie rock in general.
Bearded: I think audiences are going to really enjoy Parade On. Talk about how the record came into reality.
Doug: Thanks. I was excited about a few recent songs that I had been writing and started collecting others I'd had for a couple years. Most of the songs were written in the run-up to recording. I still have a ton in reserve from the past, but it is more exciting to work on things you've just made up.
I recorded half of it in NYC at Serious Business studio with Travis Harrison (who also drummed), and half in Austin at Resonate with Louie Lino (with George Duron drumming). Musically, I performed all the parts except for drums this time and Travis and George were the perfect players for the job.
You were a DJ (WCSB at Cleveland State University) way back when. Tell us about how college rock helped cut your teeth in the industry.
I started listening to college radio in the early 1980s, as an eighth and ninth grader. I was already into some great stuff that played on the commercial station such as Rockpile, XTC, & Psychedelic Furs, etc… and gravitated toward that left of the dial thing as I was doing my paper route.
I was a DJ at WCSB for about six years, and got to experience new releases as they came through the station. I was in Death Of Samantha and other projects during this whole time as well, but being a part of the station afforded me a chance to get guest listed at a heck of a lot of shows, as the station promoted those shows on the air. I had a blast making show promos (then on tape-carts) in the production room, splicing reel-to-reel tape, etc…
I was first a DJ at Oberlin College (WOBC) in 1984 right after I graduated high school, as it was close to my hometown, and you didn't have to be enrolled to have a show. I met fellow DJ Chris Brokaw then (who had a band on campus, Pay The Man) and other people from all over the country who were students there, and they had a great record library including the original Warsaw LP!
Deep in your catalog, there are a few self-released cassette EPs and singles. Can you describe your feelings about how being a part of the so-called "underground rock" movement has changed?
It was a bit easier to get stuff reviewed in magazines and played on a college station, if your stuff was appealing at all. Not everybody was recording then. And the ones who were dedicated to that seemed more hungry, and figured out what it was they had to offer before they tried to form bands, etc…
The cassette culture was huge, and I remember a lot of bands, Death of Samantha and my solo self-release would first issue a limited cassette release of material. Sometimes it was only a live show. Sometimes studio mixes. WCSB for example had a large bank of cassettes that would get played on the air, and even had a yearly "Cassettefest", where song entries on tape got on-air play, voted on, and winners were announced.
It certainly has changed a lot, obviously, but the underground rock movement existed largely in fanzines, music magazines, and college radio. Different styles existed more comfortably under one roof, as if you were into "underground", you were hungry to go to almost anything that wasn't heard on commercial radio or on MTV. The same people who went to a Dead Kennedys or Black Flag show would check out Laurie Anderson or say The Plastics or something next week.
You played with a ton of terrific bands (Death of Samantha, Cobra Verde). Describe how the Ohio/Cleveland music scene worked in the early days.
I would say the Cleveland scene worked like any other city's scene. We were certainly not part of the first or even second wave of underground Cleveland bands that had to slog it out to little or no attendance at a time when the punk/underground scene was extremely underground and disregarded by the media. Devo, Rocket From The Tombs & Pere Ubu played to a very small, virtually non-existent following for some time, but the work paid off when their records got released.
Cleveland was blessed with great college radio stations, great record stores, and people who put out great 'zines back in the 70's who worked hard to educate, and had an influence on the art/music community and fans. By the time we were getting out of high school in the early/mid-80s the network of clubs designed to book the offbeat stuff was well established. There were various studios in town, but one place that for some reason became the place for the Cleveland underground bands to record was Beat Farm studios, run by Chris Burgess and Alan McGinty, both of whom had played in the great band Wild Giraffes.
There was a brief period where, right after we were signed to NYC's Homestead Records (A&R courtesy Gerard Cosloy), a few other bands got signed to them too (My Dad Is Dead, The Reactions, The Wombats). Mark Edwards (man behind My Dad Is Dead) had already run an indie record and cassette distribution service, Pollution Control, which strove to bring indie releases from all over the globe to Cleveland College radio. Beat Farm continued to be an asset to local bands until the 90's, recording more Death of Samantha stuff, my later band Gem, Pere Ubu, more MDID, so many more. When they closed, 609 Recording started by Don Depew served to fill the void, recording Gem, Cobra Verde, MDID, Rainy Day Saints, & eventually the GBV LP
Mag Earwhig!
in late 1996.
Do you ever feel that Guided By Voices gets too much of the lion's share of credit for how the local scene broke back then?
Being from Cleveland, it's hard for me to say what was going on in Dayton. Columbus had already had some amazing underground bands that people knew about, and I remember stuffing compilation sleeves at Robert Griffin's Scat Records headquarters in 1992 or so, and he put on a compelling album for us to work to. When I asked about it, he replied "Oh its this great band from Dayton I think I'm gonna sign. Guided By Voices."
Right after that, people in Cleveland bands were passing cassette mix tapes around of then little-heard GBV albums. Little did I know that Robert Pollard was already a fan of Death of Samantha, nor that I would be in two bands that would be opening for them in a short while. Obviously the lo-fi movement had already been in full swing, so the credit for that should go to whomever else, but I think what GBV did then was make everyone realize you could make "pop" lo-fi recordings, and make them sound compelling.
You were an integral part of two of my favorite GBV records. Talk about life as one of Bob Pollard's fabled soft rock renegades.
Hey, I was also part of his harder rocking renegades as well! Being involved with Bob in GBV and the other projects (Robert Pollard With Doug Gillard, and two releases so far as Lifeguards) has been an intensely rewarding and musically rich experience. Working with a songwriter and singer as great as that has been a gift, and a challenge to come up with the best stuff I could muster. I also love the fact that Bob explores many genres and approaches to rock and roll music. I relished the versatility of material and the ever-expanding musical palate he draws from.
The touring life was amazing, and it may not have shown on my face, but I always felt happy and proud to be in the band known for pushing the limits of backstage and onstage partying, not to mention the vast repertoire we had and the ability to please fans who went to the shows. Four encores? That was almost normal for us.
Going to record stores with Bob was also always fun. From the Amsterdam storeowner who saw him in there every time we played Paradiso and came up to him, saying with a smirk, "You think you know rock? You doon't knoow rock", to digging in racks beside him at Shangri-La in Memphis and pulling out a Big Star Radio City complete promo pack from '73 (with the LP in it) and letting him have it because I didn't have the $35 at the time, to watching him make the employee get up on a ladder to get the rare $74 Swell Maps LP down from the display wall behind the register so he could buy it. It was always a blast. Yes, he's that guy. I'm glad someone is!
What was your first attraction to joining Nada Surf?
I had a month long residency with my solo band at Pianos here in 2009, and Matthew Caws came to one of the shows and introduced himself. He said that he was a fan of my playing from my other bands. I was flattered. Then I ran into him backstage at a Bob Mould show a little later and he invited me to play guitar on a couple covers they were doing for their
If I Had A Hi Fi
album.
That turned into a couple live shows, then a whole tour, and it snowballed from there. I found we all had so much in common and I got along splendidly with the band and everyone involved with them. They are all now friends for life and I really enjoy hanging out with them as well as making music with them.
Nada Surf drummer Ira Elliot and I are also band mates in Bambi Kino, a high-concept, high-energy Beatles-in-Hamburg/Cavern-era band that does all the covers The Beatles cut their teeth on in those 1960-'63 early club days, and played in their style, as heard on their BBC Sessions & Star-Club albums.
Unknown to many, I'm sure, is that you have scored numerous films. What challenges does scoring present? Does independent cinema still excite you?
Yes. I haven't done this in several years, but always welcome the chance to. A friend from Columbus, Tim Lanza, started presenting live playing to silent films, and I was involved in a couple of those in the mid-90s. It just takes a lot of watching, a lot of timing, and a ton of close communication with the filmmakers.
Your catalog of solo material is impressive, considering the number of bands you've contributed to over the years. How do you keep your work separate?
My songwriting and solo work is the most important to me, and the best representation of my musical expression, but I enjoy contributing and collaborating with others, obviously. It's easy for me to keep it separate. It has become a struggle to fit it in and give it the time it deserves in the midst of other things happening. Keeping the creative ideas separate though? That is never a challenge.
Is there a "next phase" for you after Parade On?
Not a planned phase, but I certainly want to continue recording solo material. I've always wanted to form a band to play high-end pub rock, a la' Dave Edmunds Tracks On Wax 4, which is actually just the band Rockpile at their best. I don't know. I have a million ideas I want to record and put out.
Erik Paparozzi (ex Cat Power and a member of Bambi Kino with me) and I did two "instant songs" in his studio last year that I'd like to put that out. We gave ourselves a time limit and between the two of us, we wrote, recorded & mixed three songs in the equivalent of two hours, including lyrics. It was pretty fun and the songs came out great. Catchy complex pop.
I've recorded a Game Theory song for an LP tribute the late Scott Miller that is slated to come out later this year, hopefully. I just produced the latest Eternal Summers album (on Kanine Records), and I think I'll be doing a little more production work for people as well.
Parade On is released on 8th April through Nine Mile Records