Eric Howl's Bearded List
The wonderful Eric Howl is back, with news of a movie, a Kickstarter campaign to get his album out and a playlist just for us.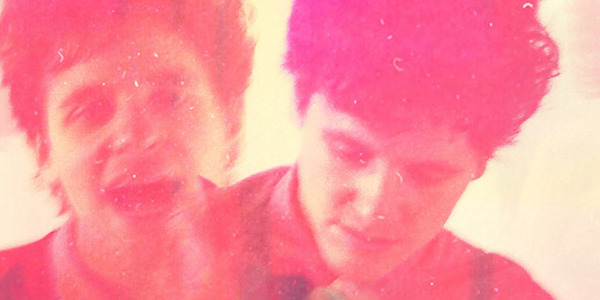 UPDATE:
Eric Howl
has now reached his goal of $1500 - if we continue to
help him out
and get him to $2300, he can press the record on vinyl. Ooh, vinyl...
Back in April, we featured genre-splicer
Eric Howl
in an
Introducing
piece. His approach to Americana and rock'n'roll lured us towards him – he fused rap, Indian folk and poetry with traditional mid-20th century country – but his prime offerings, including stellar cut 'You Already Know The Way To The Brahma's House' and neo-dustbowl effort 'I'm Goin' Down', are what kept us following his wayward antics.
The Pennsylvanian troubadour and ex-battlerapper is part of a Southern Gothic revival movement, and he tangles his distinctly Stateside ditties with doom, gloom and the occult; Howl's in fact making a movie along these lines, entitled
Vampire Blues
, featuring himself, Justin Guarini (featuring on Broadway with Orlando Bloom in
Romeo and Juliet
), Brendan Ekstrom of
Circa Survive
and all manner of local Bucks County creatives. Expect werewolves, blood and stunning visuals courtesy of award-winning cinematographer Elijah Lee Reeder. Howl himself dubbed it "
True Blood
meets
Thriller
" – frankly, what more can you ask for?
Well, an album of course.
Fortunately, Howl's forthcoming LP
I'm Goin' Down
is set for November. To help that date become a reality, he needs some help. That's where we come in. In order to fund distribution, mixing, pressing and mastering costs, Howl's set up a
Kickstarter
page for fans to pledge dollars and earn rewards like a vampire photo shoot, freestyle rap lessons and intimate wedding packages. He's already 2/3 of the way there, but needs our help to push him over the $1500 mark and finish off the record. It's a difficult LP to put into words, so Howl has done it for us:
TO THE UK, FROM ERIC HOWL ON A PLANE LEAVING LOS ANGELES

About my new album
I'm Goin' Down
's weird mix of sounds. I took a turn to get as far away from rap as possible, to learn chord, melody, harmony, sadness, gentleness, but it roped me back in like a lamb abscondin' from Gomorrah! I had previously had a decade long obsession with becoming a murderous, ravenous rapper, and filled stacks of a books as tall as a lumberjack with thousands of poems and rap lyrics. I just sunk deeper into a pit of sorrow, and remorse. It felt disingenuous, plastic at times and my soul was riddled with gaping cannonball size holes, yet I didn't know why, and felt the bizarre, masochist torment an artist feels when he is lost.

I had to face the reality that I wanted to sing and play a guitar well but my Pygmalion origins, which I'm sure my UK friends can relate to, always made me feel as though I was fated forever to be a streetrat dreaming of ascending the brick gutters of the forgotten urban sewer.

Finally I cut the crying out and began a four year journey to get great at rock'n'roll. I weaselled my way into getting voice lessons with an opera singer in Pittsburgh, to make up for lost time, and practised daily on a Vietnam vets old guitar in an unheated apartment living on below poverty wages (which is thankfully possible in the old coal city). When I finally learned to sing and wail, I tried to abandon rap but the universe kept smacking me for trying to do so. My dad, friends and fans said "Ya cant go gettin' rid of rap, yer really good at it and we love it!"

I guess I realized that a big part of that was being humiliated about my ghetto side, having grown up stealing candy and later cash, playing on littered curbs in Philadelphia, as I tried to fit in with the new indie rock crowd, disguised as an upstanding, apathetic, suburban citizen who doesn't dance or study evil things in the murky shadows of an isolationist culture. Just wanted to pull a Pygmalion and disown my past in the gutter. But no matter how hard I tried, I couldn't. Hallelujah for that.

I'm proud to say my new album represents my truest self. I thought I was born in the wrong era – I feel more comfortable in my dream of James Deans' '50s America than the iPhone littered dysteria of our modern world. But now I learned that what the African Ifa woman in the French quarter of New Orleans told me is true, I gotta let all my spirit guides, ancestors, 'gaters, 'coons, eagles, passionate barking realities of self Howl! I hope you like my album. I worked so hard to bring you beautiful music channelled from the swamp, the woods, the lonely sad desert, Jupiter, and even the littered streets of my heart.
As well as his own description of the record, Howl was generous enough to craft a playlist of his inspirations for us. Featuring
Woody Guthrie
,
Jay Z
and
Wavves
, you can expect a salmagundi of American flavours from throughout the ages.
You can donate to Howl's Kickstarter campaign here.