Closer Look: Von Braun
This is dreamy garage rock for the modern age.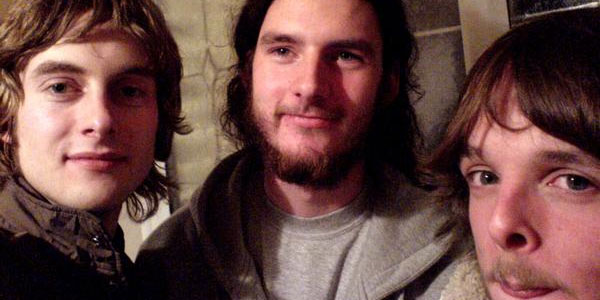 The gritty appeal of lo-fi rock contrasts starkly with the lush soundscapes of most psychedelia and post-rock, but Oxford's Von Braun appear to have married the two successfully. In the process they have created a post-punk sound for the new age.
Influenced by Fugazi, Godspeed you Black Emperor and Aldous Huxley novels, Von Braun consist of two guitarist/vocalists and a drummer. Together they have captured the spirit of Fugazi's seminal album The Kill, Joy Division and Krautrockers Can (also an influence), and proved that a stripped down sound is no barrier to experimentation.
These cultured punks play their guitars skilfully but subtly, and sing lyrics laced with cryptic metaphors and humour ("you said you had Melanoma, I don't know what that means… Melanomahead…"). Everything they play seems straightforward, but the result is far far from it – how this is achievable in an age of musical oversaturation beats me… but who's complaining?!
'Henry's Girl' begins with a bassy guitar line (characteristic of the Von Braun sound), with lead guitar and nasal vocals helping to build up an eventual crescendo. The resulting epiphany is lead by a screeching guitar, reminiscent of Johnny Greenwood circa The Bends.
If you've ever listened to Ataxia - a collaboration between John Frusciante, Fugazi bassist Joe Lally and Josh Klinghoffer (who played with PJ Harvey), you will dig this. On 'Melanomahead', simple drums help to build a subdued verse section which merges into the equally hypnotic chorus section, nothing to it mate.
This is dreamy garage rock for the modern age. Even the punks have forgotten the revolution and resorted to more ethereal forms of expression… with inspiring results.