Bearded's Guide To… Surrey
Delving back into the melodious waters of Surrey's towns and villages, where the biggest venues you will venture into are likely to be a little larger than the size of your living room, there are a number of exciting happenings.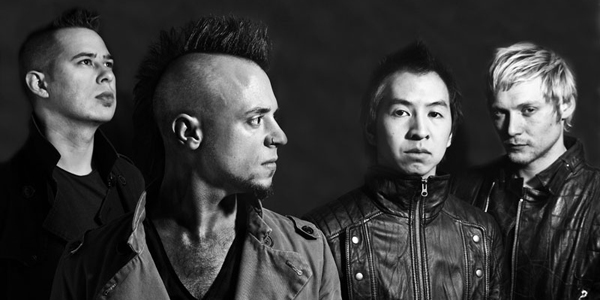 Chunkier in reputation and crowd-gathering capabilities than the venues would suggest,
Surrey's
crop of talent is growing steadily, and sticking around more to take advantage of some of our lovely event establishments and PA systems. There is an element of charity, reward and love in the air this month, which we all revel in!
Revisiting the marvelous
Boileroom
, all revamped and refurbished to max the capacity for all gigging Guildford-ists, resident wayward punk/dub gentlemen
Subsource
are getting ready to unveil their new tour film, topped off with a raucous live session. The film, created by Director and Editor Colin Arnold, charts the course of their European tour, with Arnold in tow with a video camera documenting struggles and successes along the way. The premier screening of the 'Dubumentary', as termed by Subsource themselves, takes place in Guildford Odeon Cinema at 7.15 on April 21st, moving on to the Boileroom for the main event.
Willful punk posers
Collapse the Control
are also set to take to the BR stage early in May, as well as
the Kingston Peel
on the 21st April. Recent releases have taken interest for these guys in the form of cover 'Do It Like A Dude', which can be found on YouTube, and is actually pretty fucking good! Collapse The Control played a St Paddy's day gig alongside Guildford staple
Polar
and the delightful
Hearts Under Fire
, who's set was tainted with sadness as they said a fond farewell to their erstwhile guitarist Steph Forrow, who has moved on to pursue other projects. The remaining ladies plan to announce their new guitarist any day now, so keep your eyes and ears sharp. HUF have also joined the ranks of the ever growing My Major Company musicians, so you can now invest in them should you feel so inclined! What a marvelous idea (we could debate the shit out of that one!)
Similarly,
Precilla Broke
are asking for the help of all loyal fans in getting them to buy tickets for the O2 Academy Islington. The idea is, the more tickets you buy, more likely it is they will get to play at this renowned venue. A smart concept by the bookings people, but if you want these guys on that stage, you had better act quickly! The event is set to take place May 17th. Another group who have been picked up via a major movement is
Eleanore and The Lost
, who have been commissioned by a as yet unknown charity to write and record a song to be featured on ad campaigns and at all events. This song will also be included on the forthcoming album, and will no doubt be gorgeous. There will be updates on this one to be sure!
Speaking of charity,
The True Deceivers
will be putting on a show at Guildford's
Backline Studios
, complete with various musician friends from former bands (
His Wooden Fish, Plenty
and
Two Wooden Fish
). The aim of the game is to have a lovely folked-out stripped acoustical evening, with all proceeds going to The British Heart Foundation in memory of former band-mate Mark Mitchell, who died suddenly and tragically in 2009. This event is sure to be emotional and raw, yet with a bout of bonded friendships that will be a delight to behold.
And last but not least, this very Friday at Backline, there will be a chaotic array of artists, including
Slento, Bandicoot
and
Peter Piper
adorning the stage (not to mention it's dark corners and back-bar) in order to celebrate the launch of new record label
Space Trap
. Don't say Surrey never gives you nothing, it's a veritable feast out there!