Bearded's Guide To… Norwich
Another of Bearded's regional reports, this time Glen Westall takes us on a journey around Norwich.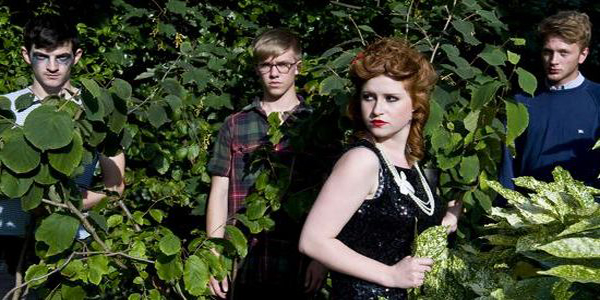 According to Plan B, when talking about local gauzepop artist
Mat Riviere
,
Norwich
is the "DIY mecca of the UK". How true this statement is cannot accurately be measured of course but it would not be far wrong to say that the city's venues are, circa 2010 and early 2011, largely populated by bands that avoid formulated indie rock clichés.
With little in the way of festivals to offer – the closest one of substance being
Latitude
, all the way down in Suffolk – the heart of Norwich's music is it's plethora of venues. These range from the popular UEA LCR,
Waterfront and Arts Centre
, all of which tend toward touring acts, to the wide array of pubs that home the Fine City's baddest and raddest.
Some of these have risen to wider acclaim than others, providing both lovely acoustics and lovelier drinks. For a start,
The Marquee
is the city's forerunner in metal and punk; on a Friday evening
Jurnett's Bar
hosts free sessions that has seen everything from Medieval folk revival to gloomy post-punk; every other Tuesday, OST hosts a three to four band line up at
Cinema City
; whilst
The Brickmakers, Take 5
and
The Wild Man
are all notable for their ongoing support to local music.
So who plays at these pubs? Currently, Norwich's most widely known outfit are
The Kabeedies
, but the gamut of musicians around the city are a far cry from their indie pop delicacies. Picking only a handful, it would be criminal not to mention folk orchestra
Cakes and Ale
whose delicate instruments and choral vocals range between relaxing and driving. The verbosely named
Amrita and the Boy With Two Heads
, meanwhile, are a post-punkesque electronics duo with some lovingly abrasive songs whilst
Sharp Teeth!
provide a hardcore / screamo approach to punk.
Bearsuit
are seemingly omnipresent on flyers around town, peddling their experimental, noisy and occasionally twee pop to the under-Wash masses. Finally, the ever popular comic folk act
Normal for Norfolk
continue to focus on important local issues despite today's digitally networked global village, from Riverside's fashion disaster to emo kids outside
The Forum.
Last but most certainly not least, should you find yourself on Gentlemen's Walk and the adjoining London Street during daylight hours on almost any day of the week, you will happen on some of the Fine City's many buskers. From east European gypsy jazz to some dude with a boombox and a drum kit, it is a novel way to enjoy some of the more interesting acts Norwich has to offer. This includes the (in)famous
Puppet Man
who gets zero points for talent but ten out of ten for effort.
Whilst "DIY mecca" is perhaps an overstatement, Norwich is a city that offers more creativity than it's sleeping spires, winding backlanes and farming stereotypes might suggest.