Bearded's Guide To… Surrey
To many people Surrey conjures images of 4x4 vehicles, affluent residential streets, and champagne quaffing 'ladies who lunch'. Dig deeper, and you will find a hotbed of musical energy thirty minutes or so outside of the capital.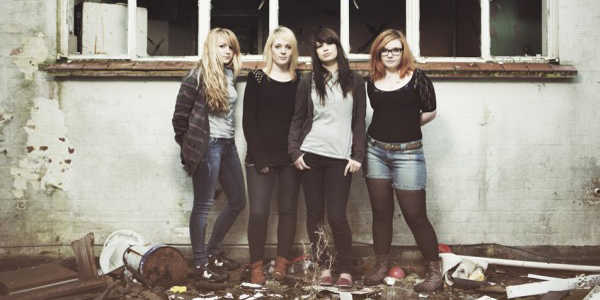 Many artists shun their Surrey tag once they hit a level of reasonable interest, hightailing it to London to boost their name. Boosting the County pride Paul Weller, born in Sheerwater, wrote 'Town Called Malice' about Woking, lyrics "The atmosphere's a fine blend of ice…in a town called Malice" reflecting the chill that pushes many to create something of their own. Not particularly flattering, but nevertheless a cultural highpoint!
Still playing charity events in Surrey from time to time, local musicians are proud of the heritage Weller has instilled. Musicians should be proud of their roots. The alternative scene is thriving here.
YouMeAtSix
from Weybridge and
All Forgotten
cut their teeth playing in Guildford, frequenting
The Boileroom
, a venue that has had many talented folks through its doors,
Midgar
and
Subsource
being two high-profilers from Surrey praised in various musical print media. Local Woking-ers
Precilla Broke
are due to play a show on 1st March at the venue, with long standing collective
The Dirty Disco
playing their last
ever
gig here on 5th March. They will be sorely missed, though surely not the last you will hear from the talented individuals. Raucous and melodic girl-punk outfit
Hearts Under Fire
, playing at the
Plantation Café
(a mythical place, hard to find if you don't have the exact co-ordinates) and newer venue
Backline
have been getting a good amount of media attention since playing Hevy Festival (Kent) in Summer.
There is no doubt that Guildford has a hefty chunk of the action, not forgetting of course
The Star Inn
pub, famously holding a Reel Big Fish gig within its belly. Hardcore band
Polar
are set to play EP launch gig here on 17th March. Also being the centre for musical school
ACM (The Academy of Contemporary Music)
and hand rearing many new talented musicians such as Mumford & Sons' Ted Dwane, there is a load of fresh talent debuting monthly. Showcase gigs and 'battle of the band' style offerings are a constant source of pleasure.
Battles have since spread across into Woking, where Arkham, sadly RIP in the summer of 2010, came head to head with Eye For An Eye, eventually getting the stellar opportunity to open for Skindred playing
Quake
last year, facilitated by the local label
Sweaty Promos
. Now ex-Arkham guitarist, alongside former front man of Open The Skies, have formed
Palm Reader
. Heavier, more mathematically riff-minded, and all about the guttural scream, guitarist Sam Rondeau describes their sound as "a beautiful pert pair of double D's" (paraphrasing, they are the t*ts), whilst
The Brompton Mix
, a little more on the main track, laid back reggae beats, with a lessaiz-faire delivery.
Further a field, bands like
Bear Trap Handshake
, shredding like nobody's business, are busting onto the scene. Still in their infancy, they are certainly going the same way as former champions of Surrey and bloody great performers Reuben, legendary for conquering the world's smallest gig at
Rock Box
, Camberley. Also home to the
Agincourt
, Cam is frequented by Goths and punks alike propping up the bar on a Friday eve, and gigs aplenty throughout the year!
But it is not all heavy hardcore and fight music. Cranleigh's
Eleanor and the Lost
encapsulate a style which is at once operatic and classical, but with an accessible new age twist. Eleanor certainly has a spellbinding voice and stunning range, and catchy tracks to boot. In Farnham, college student Freddie Lloyd has also caused a bit of sensation with new EP
Fenrir
, under the guise
Ursine Vulpine
. Playing all instruments himself, he is now looking for a few musicians to work with to put on a stage show. Exciting times!