Bearded's Guide to… Leeds
The next installment of our guide to what's going on in a town near you. This week Ruth Offord tells us what going down in Leeds.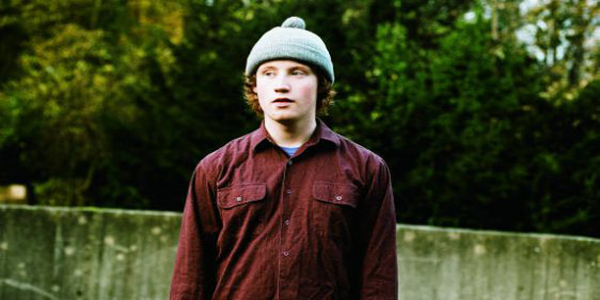 For those outside of Leeds it's easy to get carried away with the city's current status as the hardcore capital of the UK. In 2010, the nation was dominated by
Pulled Apart By Horses, Dinosaur Pile-Up
and
Chickenhawk
. Suddenly Leeds became less known for the Kaiser Chiefs and the Pigeon Detectives and more about screaming in your face in a sweaty social club.
Yet there's something great about Leeds which always leaves the city churning, pulling in different directions. After the heavy year of 2010, Leeds is about to surprise us once again by twisting towards the laid back sunshine sweet melodies of LA. In a gritty northern built up town, Louis aka
Spectrals
is bringing some much needed hangover music to the hardcore Leeds crowd.
With soft, breezy melodies and chirpy vocals, Spectrals seems a million miles away from daily life. Joined by the likes of
Cowtown
- a Leeds band with bizarre Christmas jumpers and music to match - it's easy to avoid the loud screams of the city.
Both Spectrals and Cowtown use and bring something unique, something which stops and makes us realise Leeds is not all about quick one hit wonders. Cowtown offers something so much more than a mock children's show. They appear to be the outcasts, the freaks of Leeds yet there's something wonderfully endearing about their music.
Approaching a childlike view of life 'Do Something New' is a wash of girl/boy vocals with a mash of wiry guitar while we're left wondering if Cowtown are the greatest or worse thing to come out of the city.
Spectrals on the other hand are preparing to launch their full length album. After their debut EP Spectrals established themselves as the 70s doo-wop band of the north.
Peppermint
, released last year takes the rickety rock n' roll of the 60s and shakes it up with a modern twist. Alex Turner almost haunts each record, yet there's something more decidedly raw about Spectrals. It's music to enjoy in the moment, and it is slowly taking over Leeds.
Spectrals
will be touring throughout January. Spectrals EP is out now on Moshi Moshi.