Bearded Label Love: Forthesakeofthesong
Having just released one of our favourite albums of the year so far - Lessons In Time's brilliantly poised Swords and Spears - we check in with Forthesakeofthesong's label manager Jenny Nilsson to find out what keeps the heart of this little label beating.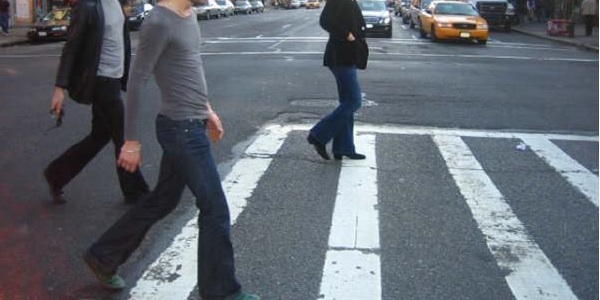 How did the label get started?
I had been working as a carer, then cook, in a residential home since I moved over to the UK from Sweden about 15 years earlier. My afternoons were free and I found myself staring out of the window a lot – my brain was desperate to get stuck into a challenge. I had also just returned from SXSW and was still high, bewildered and inspired by the overwhelming, almost surreal music madness that SXSW is.
Great music instantly makes me feel indestructible. In Sweden people have a lot of parties at home, before going out (to cut costs down in overpriced bars), and since the age of 14, I have always barricaded the area around peoples' record collection and stereo, searching for, and then force feeding my favourite songs to everyone attending the party. I also use to have a habit of making everyone and anyone compilation tapes/CDs with all the stuff that excites me. All quite annoying I'm sure. But now, with the label, I get the chance to try and spread the word, whilst leaving my friends alone!
How would you describe your current roster and the sound you usually go for when looking for new artists?
There is no red line through the sound on Forthesakeofthesong – we just like to release solid records. Sometimes it's being intrigued by the extreme creativity I hear in a new, beautiful and clever sound, often coming from artists 'hidden away', writing and recording in sheds and bathrooms, totally unaware of their own brilliance. Leicester's Ambrose Tompkins and Australia's Lessons In Time are both such artists, whose records we have released. For these artists, creating unique, sublime music is just like breathing – image, coolness and limelight is not on their cards, which makes their music harder to promote, but the frustration of their music not being heard is also the inspiration to Forthesakeofthesong.
The first release on the label was a re-release of the superb debut album by London's My Drug Hell. The album is often seen as one of the greatest debuts of the nineties – it is full to the brim with addictive tracks, which could all be singles, taking radio over like the plague. You might remember the single 'Girl At The Bus Stop'?
My Drug Hell's long awaited second album is also out on Forthesakeofthesong and like their first album, it can be played over and over again – sounding as great every time.
The Legion are from the label's hometown Leicester. When we released their debut album
All That Optimism
, the members were aged between 17 and 19, but I was blown away by the result we had after only four days in a studio. Their sound is raw and young and their single 'Kodak Colour +' was played a lot by Steve Lamacq, they were in his list of bands to watch out for in 2009.
What excites you about your upcoming releases?
Right now I am excited about
More Townes Van Zandt By The Great Unknown
due out in October. Last year we released
Introducing Townes Van Zandt Via The Great Unknown
, and though compilation/tribute albums have a reputation for being dull, these two comps are anything but!
All together they feature 37 Townes Van Zandt tracks, done by 'smaller' artists from a variation of genres - on the 'not so unknown' end of the unknown scale: Great Lake Swimmers, Jad Fair, Shinyribs (The Gourds), Alela Diane, Phosphorescent, Neal Casal, Stephen Duffy & The Lilac Time, The Deep Dark Woods and so on… There have been lots of strings to pull to put the albums together, but every stage has been so enjoyable and rewarding - it is a privilege to work with these amazing artists and they feel privileged and excited about the opportunity to get involved in spreading Townes' music.
What has been your biggest success so far?
Introducing Townes Van Zandt Via The Great Unknown
– we have received nothing but great response and reviews from both press and fans. To me, every positive reaction to a release is a success – it is what keeps me going, specially at times when you feel inadequate and doubtful – when you feel that you are not able to get your artists the attention they deserve.
How do you source the music you put out?
Myspace, music mags and gigs.
Is there any artist you wish you'd put out or nearly did but didn't?
Out of the ones who 'have made it', bands like White Denim and Arctic Monkeys would have been nice to have been involved with. They both brought raw, fresh and clever music to the mainstream, which is great to see. I saw White Denim at SXSW 2008 and was blown away. With Arctic Monkeys, I'm still amazed by how young they were when they came up with 'I Bet You Look Good On The Dancefloor' – it is such a clever, classic song that will be around forever.
What, for the artists, is the best thing about being on an independent label?
Freedom and guidance. Getting encouragement from the passion an indie label feels for their music, rather then from sales figures.
What, in terms of the music industry, has been the best invention in the last 50 years?
Not the MP3 – I am still stubborn and old fashioned when it comes to the digital takeover.
What does a typical day entail for you?
Getting up at 5am, spending two hours on the label/computer, off to work cooking at the residential home, then between 2 pm and bedtime I spend as much time on the label as I can do without ending up divorced.
What format do you prefer for releasing music and where do you see format wars going in the future?
CDs work well for me; they are small enough to store, but big enough to contain the amazing artwork, which often follows a release by creative musicians. When I listen to an album the first time, I like to feel it, read and look at the same time. I know that not being more excited about the digital revolution is probably a lazy mindset, I stay in tune with it all as much as is necessary for the sake of the label. I don't know where the format war is going – or who is going to 'win', but I'd like the physical side of everything to return – what happened to waiting and longing?? Coming back from holiday waiting for your photos to be developed or longing for the release date of a new album you had just read about. Now everything is just there in an instant – half the fun is gone.
And finally, a major label offers you a fancy job title and a matching salary, do you take it?
If it was a case of swopping my day job at the residential home for a job at a major label, whilst still keeping Forthesakeofthesong going in my spare time, then I think I'd do it. I guess it depends on how low I would have to sink on my musical taste thermometer – if it meant signing and working with X-Factor contestants then maybe I'd have to stick to cooking liver & bacon for the old folks…
And because we want to help share the love for his quietly off kilter pop tunes, you can listen to 'Free Rides' from Lesson In Time's Swords and Spears below:
Lessons In Time - Free Rides by Bearded