The Wharves - Electa (Gringo)
A bubbling cauldron of autumnal harmonies and warm guitar tones from The Wharves latest offering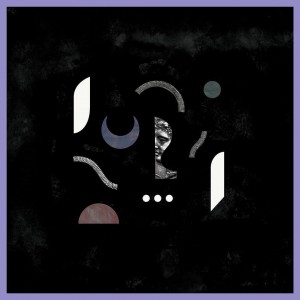 The Wharves
are back after not really going away for long it seems. It's been two years since the debut album
At Bay
(also on Gringo) came out and one year since the explosive single 'NAZ' was released on Upset The Rhythm. Both of these labels are worthy of a healthy gander and a subsequent pocket dive should time and funds allow.
Released in early November, this record couldn't have arrived at a better time. The leaves are falling if not fallen already, the witches' cauldrons have been bubbling away, and there's nothing better than an enchanting array of three-part vocal harmonies to rectify the temperature. Not only that; the guitar tones are reassuringly warm and the choice of spring reverb settings is spot on. When usually one to avoid gastronomic musical references, this record is by far the winning soup.
For those not yet acquainted with the band, you could say it's not too dissimilar to artists like
PJ Harvey
,
The Cocteau Twins
,
Jesus and Mary Chain
– yep, that's right, those acts which must get played literally every hour on the BBC 6 Music daytime playlist. However, it needs to be said that
The Wharves'
sound is a much-needed respite from that of the supposed peers that we are a bit too familiar with. It's playful yet mature, and all the while fresh and zesty. They switch over with ease from light to heavy, and from angelic choruses to Eastern surf doom.
As a fully-fledged three piece, they seem to take pride in not conceding in the game of, "Hey, is there enough guitar tracks down?" In fact, not once does it sound like there are any more than three people within the ensemble and one guitar player, which is impressively modest. Dearbhla Minogue's wild and wonderful guitar style should naturally catch on pretty quickly, there's a dash of African techniques and it goes almost, dare-one-say-it, John Frusciante-like at times. Listen to 'Rays of Light' or 'Lived or Died' for an exemplary slice. That said about the layers, the use of a 20-strong choir really hammers it home on the finale of 'My Will'. Throughout the record, they make their stamp once more with wide ranging and passionately intertwining vocal melodies. This is apparent straight from the opener - 'The Strike' - a perfect three-minute summery pop anthem with notable quirks; tiptoeing bass, offbeat guitar and tom-heavy drums with added percussion to allow the weaving voice layers to comfortably play over.
Measuring
Electa
to the previous album, there is of course still a loose edge to the performances, leaving it charmingly unchiseled at parts. Having one less track this time around brings it together more too. Twelve songs in total - one of which being a ditty in 'Holy Maid', and another being a two part five-minute epic in 'Old Friend' (cue the intense rock riff). 'L'autre' provides another French sang tune by drummer Marion Andrau. 'Venus Of Hornchurch' answers the outstanding pastoral folk song challenge set by 'The Grip' of the last record, and main vocalist and bassist Gemma Fleet shines on this track, harking back to Sandy Denny era
Fairport Convention
and
Steeleye Span
. All around though, they've hit that sweet spot of enough continuity of sound, and enough difference and ambition in pop sensibility. Masterful cauldron skills.