The Great Spirit - Front Porch to Frontier (Self Released)
Northern Californians cross-pollinate folk and bluegrass Americana with '70s funk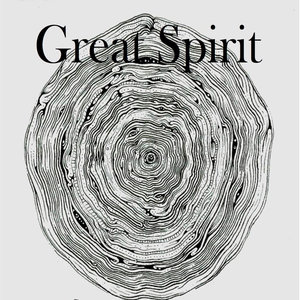 There is a steady groove alive on the
Front Porch to Frontier
EP one so vibrant it's hard to simply listen to the record; one feels it.
The analogs to
The Great Spirit
are obvious. These five songs on the band's debut EP are easy going, Americana influenced by the Lumineers and Mumford and Sons. But these guys have something else in the jug other than just shine.
The Northern California three-piece infuses simple folk and bluegrass songs with a funky, '70's bassline undercurrent that really sets them a fair distance apart from contemporary artists. The track "O.G. Nature Kids" makes the banjo feel like a downright groovy, urbanized instrument. "The Road Less Traveled" transports the listener, brooding and sultry, destined to be a crowd favorite.
The Great Spirit was formed, you guessed it, at a bluegrass festival where a whole bevy of ideas are thrown around and lost before the second encore. These guys manage to distance themselves from the lazy, hazy, sweet tea sipping and faded denim feeling inherent in their genre, spinning their inspiration into a recording project and a snowballing West Coast tour. If they keep this up-tempo up, they'll settle this groove into one of limitless possibilities.