Swan Dive: Fly Toward The Sun (Day By Day Records)
Transatlantic group pair shoegazing and hard rock to potentially great effect on debut EP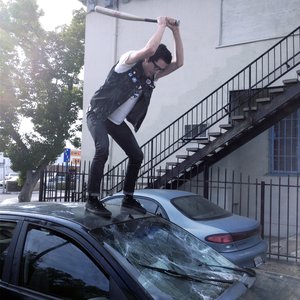 Swan Dive
is made up of members of a few bands on either side of the pond. Bringing together a fusion of elements from Dead Swans, More Than Life and Dead Witness, their short, initial recording effort on Day By Day Records offers up a melodic blend of shoegaze and curiously crafted hard rock.
Although the title track is first off and clearly the most fully formed on the four-song EP, upon multiple listens, it turns into the least satisfying. Taken on its own, the song comes across like a shallow paean to the Pixies which (although an awesome place to pay homage) is not the most striking example of their enormous potential. The middle two songs, 'Hopesick' and 'Dirtbag', although each less than two minutes, feel like more nuanced attempts at making their own statement with the heavily trodden track of drowned out, emotive rock.
The last track 'Til' Your Numb' is the EP's bona fide down and outer, cinematic exit music that is sick down to the withering heart. Although the moribund energy of a song like this one won't necessarily drive an audience to the fore, it germinates in private moments that will ultimately build long-term devotion. That track, of all on
Fly Toward The Sun
, is the one that makes my mix tape.
Ultimately, an EP immediate function for an establishing band or project is to serve as a showcase for new material. The four tracks on
Fly Toward The Sun
offer an all too short, intimate glimpse at an interesting collaboration with a penchant for immediate, heartbreaking songwriting.