Lights On Moscow: Aorta Songs Pt 1 (Physical Education Recordings)
Excellent debut release by project that pairs Editors and Lanterns On the Lake members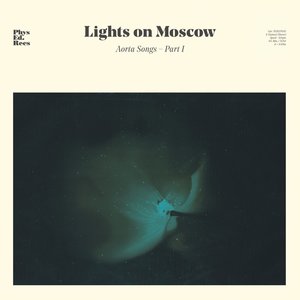 Lights On Moscow
is a collaboration between Justin Lockey – best known for his work with Editors, alongside the Mastersystem album released earlier this year - and Hazel Wilde from critically-acclaimed Bella Union act Lanterns On The Lake.
The four tracks on this debut EP were first performed on a trip to New York a few years back but the pair had one of those 'not right now' moments that led them to put the songs on the back burner. So it's great to see them released, as there's a shimmering beauty mixed with sweet melancholia here that conjures up the wonderful Mazzy Star at their finest.
There's something of Hope Sandoval's voice too in Wilde's singing – tremulous and strong at once, drawing you ever more tightly to the '
just give me something
' refrain on the opening track Lord Let Me Know – a piece of quiet hypnotic grandeur that mixes a wash of background electronics with a slow pulsing beat and crunching guitars. The guitars are back to great effect in Like Lovers Often Will, where Wilde's dreamy vocals soar to a crescendo contrasting with the tinkling piano backdrop.
The other two tracks channel dark sweetness. The bittersweet fragility of I Must Come Clean works brilliantly against Lockey's discordant guitar strum, while the gorgeous melancholia of Spirits Around My Bed rides along on reflective piano whose notes fall into the song like tears.
8/10