Josh Ritter - Bringing In The Darlings (Pytheas)
High standard six-track EP keeps up the creative impetus and proves to be more than a stop-gap measure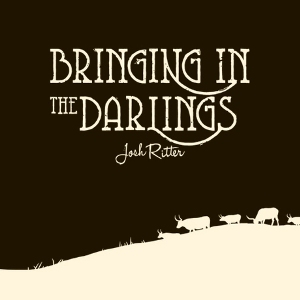 Josh Ritter
is a busy, creative person. You can't imagine he ever wakes up in the morning without at least a few new ideas and projects to work on, be it lines or tunes for new songs or perhaps the plot of a storyline for a book.
While no doubt multi-tasking on material for the follow-up album to 2010's
So the World Runs Away
, he has produced a six-track limited edition EP for CD/vinyl/digital release from Pytheas Recordings. It was recorded and mixed in a period of three deep winter days at Homeward Sound, Brooklyn, New Jersey.
The songs are a further testament to the writing and performing skills of this natural talent, acoustic in their style and presentation yet broad in their scope and realisations. The opening 'Why' sets us off on a gentle journey with, when the second overdubbed vocals come in, a sophisticated sound reminscent of Paul Simon at his best. 'Darlin'' offers pure and simple lovesong pop with strong hooks, while 'Make Me Down' reveals Josh's continued study and interpretation of the elements of tradition within folk song.
The real star track is 'Love Is Making It's Way Back Home', which provides the kind of sound you'd be happy to hear drifting out of the radio on a sunny, spring day. A very clever music video has been laboriously put together to go with this track by Erez Horovitz and Sam Cohen of Prominent Figures, utilising more than 12,000 cut-out pieces of paper in four minutes of frame-by-frame animation.
So, full marks for creativity all-round and a welcome release to keep Josh Ritter fans smiling until that next project arrives.