John Hufford - Sleep (Self Released)
A strong second installment of acoustic driven missives from the Pennsylvanian songwriter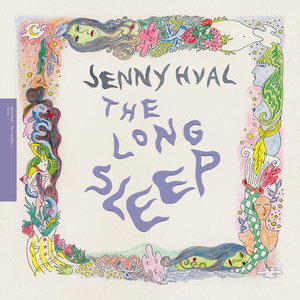 The weariness in
John Hufford
's songs is palpable. He reveals the kind of wear that not only shows on the surface, but that feels in every chord and each word.
Each of the tracks on
Sleep
is bare bones and confessional, a series of five acoustic songs that draw comparison to The Tallest Man On Earth. Hufford uses his voice like an instrument, playing with warbling falsettos while his sparse guitar lilts gently along. On his song Chicago he tells the story of a brother looking at a once familiar city through the eyes of a recently deceased sister. Just as gentle on the strings, You're Not Here Now thumps just a little harder, percussion keeping soft time in a progression that seems to carry through. Keeping with the title metaphor, each song on the track list wakes up a little more than the one before. While all of
Sleep
points to the end title track, the cycle of passionate, emotional revelation never really complete itself as much as it seems to close for the moment.
The
Sleep
EP has a well-earned place in the comfortable fabric of acoustic rock, although I am left wondering about Hufford's range on his sophomore set of songs. Each of these five tracks captures a distinct blood bare cut in the artist's network of wounds, but it leaves me wanting a bit of the other, whatever that might be for the Pennsylvania songwriter. Still, the EP cover promises a passionate soundtrack for the soft spaces, the quiet mornings, the darting eyes of a new, old lover. John Hufford may very well be that moment's champion.