Francis Lung - Vol II Mother's Son (Self Released)
Former WU LYF bassist Tom McClung resurfaces with excellent second solo EP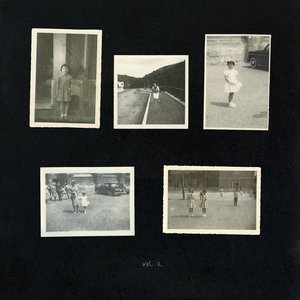 Got those summer blues?
Francis Lung
has the cure. 'Dance 4 Sorrow' is the perfect backing track to those long days sprawled on the beach or in London's liveliest parks that you can't stop thinking about since the leaves have started to fall from the trees. Though not wholly feel-good in substance, the song resonates the best sounds of bands like Two Door Cinema Club with an itchy-scratchy beat overlaid with funky electric guitar licks. Dreamy ambient fills chime in with the upbeat lines '
Like we're all right, we're all right, when we're all wrong, we're all wrong – together
' and '
People change, people change
' that just seem a fact of life.
However,
Vol II: Mother's Son
isn't all smiles and sunshine. In fact, Tom McClung has assembled a masterpiece of a second EP which not only showcases the brilliance and breadth of his musical ability, but also the ability to touch all the emotions. The follow-up to 2015's
Faeher's Son
cites a reworked version of 'A Selfish Man', arguably the track that launched McClung's solo career in the wake of WU LYF's collapse (where McClung was bassist). '
I don't wanna know you, or wanna understand/I can't let you go 'cause I'm a [selfish man]
' riddles a groovy extension of the EPs opener, demonstrating that music can have serious attitude.
'No Telling' is a sombre affair, stripped back to delicate piano bars. McClung soothingly sings about the breakdown of communication between two lovers whilst a lazy saxophone oozes over the soundscape. Meanwhile, "maybe it's better to resist" seems to be the moral of closing track, 'So Solemn' – a modern lullaby for adults wrought in sonorous keyboard notes. Yet it's 'Something Black' that feels most sophisticated and well-crafted. Perhaps it's even the future trademark sound of Francis Lung with its sense of effortlessness alongside silky, harmonised vocals and effectively simple guitar solos.
Sadly, the tracks that demand attention on
Vol II: Mother's Son
are never going to get the airtime they deserve, each weighing in at around 6 minutes long. Nevertheless, Francis Lung is extremely refreshing in an indie scene that almost seems to be running out of ideas and there's certainly no reason for Tom McClung to be solemn about a promising career ahead.