Four Tet – 0181 (Text)
Lots of musicians give away free music nowadays, but not many give away a full album, so when Four Tet unleashed 0181 onto the Internet a few weeks back it certainly took everyone by surprise. He had teased the release the day before by simply tweeting "0181", but no one knew what he meant by this, so fans of the electronic producer were still surprised when a new album appeared the next day.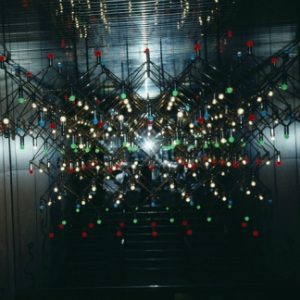 Although released in 2013,
0181
cannot strictly be called a new album. All the material on it was produced between 1997 and 2001, and was compiled by Mr Hebden himself last year.
It also cannot strictly be called an album, it's more of a mixtape of old parts, as very few of the tracks last longer than 30 seconds and it has no tracklisting. It feels almost like he found an old hard drive stashed somewhere, found all these all rough ideas of tracks on there, and pieced them together to make this musical collage. Just because it seems pieced together and rough doesn't mean its bad though.
If you're into the earlier Four Tet albums such as
Rounds
and
Pause
, you will love this. It has a similar chilled out, eclectic vibe, with percussion gently fading into the mix and then drifting off again. There are parts that almost feel like improvised jazz, presumably a nod to the records he made with the late jazz drummer Steve Reid. This album/mixtape or whatever you wish to call it, sounds unpolished and rough, but that's part of what makes it so good.
It always seems fresh as the beats are so quickly changing, and there is so much going on that every time you listen you pick up on something new. Its refreshing to hear something so rough, but so beautiful, especially considering Four Tet's last album
Pink
, which was very good, but seemed very overproduced at times and some tracks went on for too long. This is the exact opposite, rough and sketchy, but as with a lot of art forms, sometimes simpler is better.