Florian Lunaire - Spring/Summer 2011 (Records Records Records)
The seasonally inspired new EP from Florian Lunaire.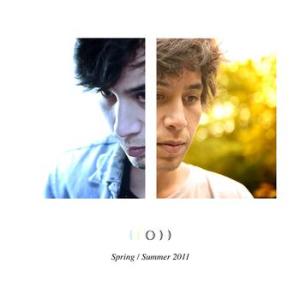 Traveller
Florian Lunaire
, from Tibet to London via Provincial France offers us a joyously catchy collection of songs and instrumentals on this seasonally inspired EP. Speaking on his EP-a-season project he states: "I am writing a collection of songs every season for the rest of my life..." as a positive reaction to his frustration at "not being able to write a coherent album and the fact that [his] mood and relationship with music changes with the seasons".
Following his first release
The Mondestrunken
EP (released under F. Lunaire) and returning with assistance from his band Disappearer, with Gillian Maguire on backing vocals and strings and Peter Harvard on drums, Florian's piano; the central instrument of this piece is featured in a flirtatious, complex and yet ever joyous manner. 'Amsterdam' is perfect piano pop in the vain of Rufus Wainwright, while there is flitting from lyrical major to minor keys on dream song 'The Persistence of Memory' to the jaunty, care-free nature of the EP's latter songs.
Spring/Summer 2011
was recorded in London and LA respectively and as such there is a distinct split between the two seasons and recordings, with the Spring section rounded off with 'Amsterdam''s piano outro and bouncing into the free-spirited female harmonies of Maguire on 'One (Laplace's Demon)'. It sounds like a different band altogether for this song alone, but we're welcomed with Florian's gruff Tom Waits tones midway through. 'Summering Here' hammers a few piano notes and builds up a rhythmic pop hook with a mystical story that entwines his interest in Marxism, "over consumption, enoughness and foreseeing the end of Capitalism" within a summer love song. Perhaps the only criticism of this collection is that these seasons were switched so the melancholic springtime lull was reached towards the EP's end rather than its midpoint. As such there seems to be rather a large void between his two projects that cannot be easily bridged or interluded in a fluid fashion.
Regardless
Spring/Summer 2011
excels in instrumental and lyrical capacity and benefits too from a neat songwriting concept. Next up is Stockholm in Autumn, for
Autumn
as we can only assume it will be called...and after that his label Records Records Records are planning on compiling all four seasons to form an album for the year's end.