Boy + Kite - Blueprint (Self Released)
Austin, Texas shoegaze/indie rock quartet's return with their third release this year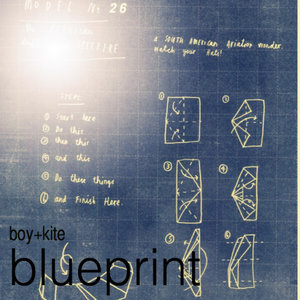 As a showcase for
Boy + Kite
's garage infused shoegaze/indie-rock sound, "Either Way" is perfect, setting brooding vocals over a stream of low, urgent guitars. The sound results are cohesive, managing to read as ethereal while not losing their audience to a spate of space and loose fitting gadgetry. They remind me of a band like Nada Surf or Low who lend a craftsman's appeal to their work.
The band exhibits strong songwriting chops, "Turned Sideways" a swirling five minutes full of interesting progressions. They burst off the axle, charging just a little harder on "Touching The Sun" their last track on the short three-track EP.
The Austin, Texas quartet has been around since 2009, a critically acclaimed album
Go Fly
to their credit. This new release,
Blueprint
is one of their first works since founding member Darvin Jones experienced a traumatic head injury. If this is a product of their getting back to work and getting well, bravo.