Applescal - El Diablo (rtfkt)
Free download EP leaves us longing for the full-length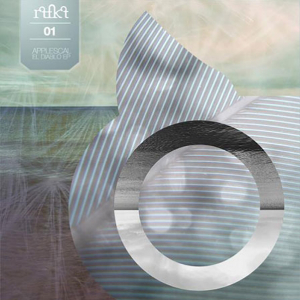 Overshadowed by a host of club demigods like Deadmau5, Mouse on Mars and the mainstream domination of Skrillex,
Applescal
has long been throwing stones at giants. Crafting his own electronic sound since art school and taking it around the venues of Amsterdam, his sets are less demanding of your attention yet totally absorbing, classy and full of variation, evolving sometimes gradually, sometimes dramatically but always toying with your expectations.
'El Diablo' begins with calm and phasing synths when suddenly, the whole track winds down like a cathedral sinking down a wormhole allowing the leading element, a fuzzy, off key melody to take over. Dropping the temperature a little to a more soothing and disconnected groove, 'Mr Cold' is the most likely to continue past a casual listen. The third and final track, the ironically named 'No Offence', is the weakest by far. It appears at first to be a sort of satirical take on a filthy dubstep anthem but looses its punch to become not so much offensive, just plain irritating.
Still, it's this kind of experimentation that will pay off in time. Applescal has grown adept at blending up different club styles as well as proving that the dance music staple, a simple layering of a tune over a few rolling beats still has plenty to offer. At just under twelve minutes long, the new EP is less of a bold new direction, more of a bold taster release from RTFKT. It's solid stuff, considering it's completely free to download, but seeing as his true talents reveal themselves on his remixes and lengthy live sets, I'm holding on for an album.