Xiu Xiu - Forget (Polyvinyl)
Ultra prolific US experimentalists return with superlative thirteenth LP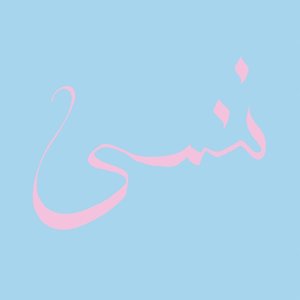 A ghostly legion haunts the music of
Xiu Xiu
. Glimpses of the dead come with their sallow territory, whether that is the harrowing, pale blue visage of Laura Palmer from their recent interpretation of the
Twin Peaks
Soundtrack, or their own ghoulish, thin-limbed specters, as has been the fodder for a dozen albums since 2002's
Knife Play
.
The opener on
Forget
their most recent full-length recording, The Call is a prime example of the kind of songs that make Xiu Xiu a difficult crossover. Cheap beats built around harsh hip-hop vocals that are pretty abrasive; as the first track, it feels to me like Jamie Stewart's trust fall, the song that if you're able to surmount, the rest of the secrets contained are your rewards. And that is precisely how the rest of
Forget
progresses. Queen Of The Losers comes off as spaced out and musically sea sick, with distorted, ethereal vocals summoned from another astral plain. There is a squall of industrial noise in the mix, blown through by Stewart's evanescent, warlock charm. In true Xiu Xiu form, even in the ugly and filthy moments, their scion Stewart is asking for something deeper out of his listener than passive listening.
For my ear, one of the most attractive elements of Xiu Xiu's music has always been the contrast in their songs; Stewart and cohort Angela Seo (one steady presence in a mix of players) are true experimenters, scouring a myriad of sounds for backdrop to fragile steering. They bring a shuddering vocal to the summer flavor on Get Up, a song best not described as spectacular, rather, as a spectacle, a five-minute aural art installation. Always drawn to seedy decadence, Stewart swims in a midnight dance beat assault on Wondering and challenges for the mantle of best vocal allure in the band's history on Jenny Gogo a song so sneaky and insinuating under the skin that it's unclear after multiple listens if the message is you're fucked, or you are fucked by me.
Allegiance to Xiu Xiu is likely contingent on how much out loud, human frailty you can endure in your musical experience. Sometimes that through line, over a dozen tracks and a near hour of music can leave the listener exhausted. On Petite the album's penultimate offering, Stewart pushes into a more tender zone, beyond garish night crawling characters and cartoon sexuality and the challenge remains out on the plank; if I lived these songs, you should damn well be able to listen to them.
Throughout
Forget
, Jamie Stewart remains just as tragic as his hallmark, just as broken as he has been on any other part of their discography. Previous records (
La Foret
for example) the band tended toward quaint and baroque, songs of dramatic crescendo and midnight accomplices you'd bring home to roommate, like Rose Of Sharon (Grey Ghost Version) and that indulgence hasn't changed. There is another intensity now though, one of metal and steel and the humans who contort in there.
When Xiu Xiu is frank rather than fraught, experimental rather than eviscerating, they're one of the most spectacular bands on the planet. We've lucked out.
Forget
is definitely one of those records where that view burns bright.