Will Loomis - Clean (Self Released)
SoCal rocker issues strong set of blues infused indie rock crunchers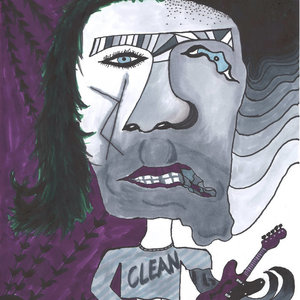 Southern California rocker
Will Loomis
new LP rises and falls on his guitar's virtues. Chock full of radio-worthy bangers,
Clean
delivers the kinds of tunes that bite. Opening on You Do Voodoo a straight up and down, no nonsense rocker, Loomis strikes a throw back, drive-in, B-movie character pose. His vocals give off a grizzled, blues man kind of feel, a la Don Van Vliet aka Captain Beefheart. The title track too offers a bit of bombast, shouting out to the uneasy feeling one gets, surrounded by a world too clean to feel realistic, a sentiment that rarely gets worn out.
A few times on Clean Loomis winds down, like on Take Heart where it feels like he's reaching for buzz. It's a track that desperately wants to attach itself to a TV drama montage scene. On Christian American Popstar Sexual Virgin Whore he comes across as a tad overwrought, the subject as much of a reach as the title is difficult to digest. Similar sentiments apply to US Of RX where he offers a few oversimplified statements about drugs, drug use that, while valid, feel pale, especially considering the seriousness of the opioid epidemic in this country. It's a tough road to take. Loomis is a bona fide rocker though and his best tracks are when his guitar calls out in chorus with his voice, consider the irreverent The Holy Don't Know Me and Home which capture a great deal more of his talents. Personally, I like Loomis as the road rashed rock star more than the tender, socially conscious introspective.
Musically, Loomis clearly has the chops to carry this off and on a few places on
Clean
you get a glimpse of that in full regalia.