Weedeater - Jason…The Dragon (Southern Lord)
Weedeater's fourth record puts another notch on Southern Lord's bedpost.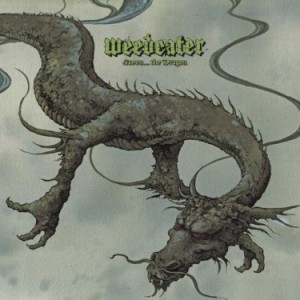 For anyone into the dirtier, slower, and heavier side of metal, there's absolutely no question that Southern Lord boasts one of the most impressive rosters in the business. Such status has much to do with the undeniable brilliance of all the acts involved, and it's with latest output, Weedeater's
Jason...The Dragon
that they have truly proved their excellence. With
Jason
... Weedeater, featuring members from the legendary
Buzzov•en
, have certainly established themselves as the perfect concoction of intense stoner destruction and ardent sludge disruption - without any possible scope for denial.
Their fourth full length record,
Jason... The Dragon
, the follow up to 2007's critically acclaimed
God Luck and Good Speed
, is twisted, bitter and filthy in true Weedeater fashion, and its relentless sludge charm is impassioned and distinct. Devastatingly crushing and despicably contagious, each paced-out, lewd riff twins sublimely with scathing vocals – a sincere and grand portrayal of their signature sound, developed over their fourteen years as a group. Hints of animosity and tension engulf
Jason...
and from start to finish, the sludge titans convey nothing short of distinction and malice.
'Hammerhandle's' bedraggled tone sets precedent as it opens the record with its sinfully heavy riff roaring with a vengeance. 'Mancoon' follows suit, sounding not unlike the angry, hyperactive bastard love child of
Eyehategod
and
Electric Wizard
. 'Palms and Opium' is a hazy, acoustic twinged metamorphosis from the rest of
Jason
... and shows the three-piece in an entirely different light – the tongue in cheek diversity proves Weedeater to be one of the less rigid front-runners of their scene.
Gruesomely great and maliciously magnificent,
Jason... The Dragon
sees Weedeater evolve and release, arguably, their strongest output to date. It may be way overdue, but 2011 is definitely Weedeater's year.