Turbo Fruits – No Control (Thirty Tigers)
Tennessee rockers bring a new perspective to their fourth long-player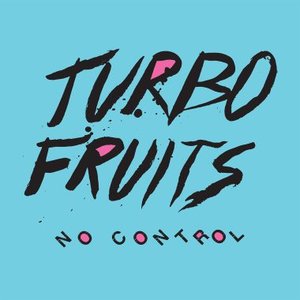 Someone, somewhere, has never been exposed to a Strokes record, is unaware of The Killers, has never heard of Weezer let alone was only into them before 'the Green album' came out. And this record may well blow their mind apart. Perhaps they will swoon for the melodic guitar lines fuzz-soaked into a square-wave synth tone, the slack but self assured backbeat of the drums and the distortion-clipped, multi-tracked vocals. Perhaps they will soundtrack a tough summer to it (if anyone listens to a whole album for more than a day or two anymore?). Hell, if they did they might be doing it just right.
Despite press release claims of being a "more serious, emotionally deep" fourth album release from Nashville garage rockers
Turbo Fruits
, this is a melodic pop record first and foremost and most signs of torment are disguised on early listening. Singer Jonas Stein describes the period leading up to writing and recording this LP as one with "real life heartache going on", and it takes a deeper effort to listen behind the chunky grooves and hear that there is a harder world going on here; Listen in on 'Don't Change' and 'Friends'.
Closing track 'Big Brother' is a heartbreaker as Stein opens up about the loss of his older brother. There is a line where he says "
I wish you still could bruise my arms these days
". That's one to take a deep breath over and consider.
How many people pick up on the emotional depth of this record will be interesting. Likely I imagine that many people won't get beyond the observations of this review's opening paragraph. There's an awful lot of 90s-00s indie rock influence at play here. I mean, 'Show Me Something Real' does have the backing of a
Souljacker
-era Eels track, 'Don't Let Me Break Your Heart Again' may as well be a Strokes cover and 'Worry About You' is early Weezer with angrier vocals…
If it were just a collaged pastiche though it would hardly be worth the attention. What is on offer here is a really careful workout on dealing with gritty topics without reverting to minor chords, pianos and reverb tanks. There is something ostensibly fresh in hearing swaggering rock paired with fragile and exposed lyrics. It takes a deft touch to pull it off and Turbo Fruits have bought it.