Tom Misch: Geography (Beyond the Groove)
Hailed as one of the UK's leading independent producers, the debut LP by the Londoner is a surefire winner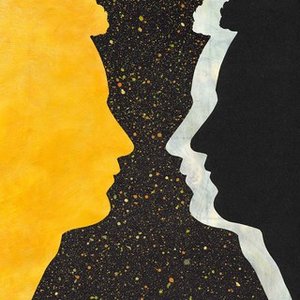 Like many great artists
Tom Misch
is a hard one to pigeonhole. His previous work takes in well-trodden influences ranging from disco to trip hop whilst managing to sound fresh at every turn. Debut album
Geography
drops just as the 2018 spring sun begins to split the clouds and it is a sunny affair indeed.
Tom Misch's website describes him as a 'Singer / Songwriter and DJ' which is of course true, but hardly seems to do him justice when you consider his virtuoso guitar skills and the fact he wrote and, critically, produced
Geography
almost in its entirety. After a brief but well put together instrumental introduction and the tragic love story of Lost in Paris, lead single and nod to his roots South of The River sets the scene for what is a surprisingly versatile record. The slower jams manage to punctuate the more upbeat numbers, varying the pace without making it feel disjointed. Aside from the refreshingly raw production, what really shines particularly on the slower tracks are the vocals. Misch earns fair comparison to US legends like D'Angelo here and whilst at times the song writing can be a little bit too safe the delivery lifts him far above the pack.
The presence of hip hop legends De La Soul on It Runs Through Me will undoubtedly draw attention from new eyes and somewhat unsurprisingly gives
Geography
a grade A hit without straying too far from Misch's established mould. All of the guests are in fact worthy of note, with the increasingly omnipresent Goldlink lending a hand early on and rising star Poppy Ajudha putting her wonderful voice to the electro disco of another standout track Disco Yes.
With a US tour currently underway and an extended trawl of these shores later this year, it is highly likely we will be seeing and hearing a lot more from Misch in the months and years to come.
Geography
is a well executed and enjoyable album that builds on his growing legacy as one of the UK's finest independent producers.