The Zzips: 20 Years Late (Self Released)
Superlative roots/hip-hop hybrid from US duo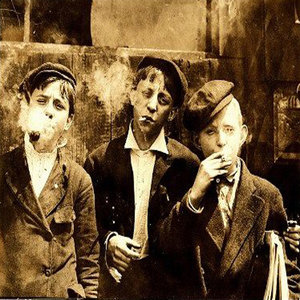 The Zzips
albums
20 Years Late
opens with a truncated ditty, "Come On In" an invitation to a moody maelstrom of hip-hop and folk that is beyond easy comparison. So much among the seventeen-song album feels as though the new wave edged, modern blues band works a notch above influence.
There is a cool drink of water sway to "How Many Times" that defies the easy definition of blues or roots. Similarly, the positive hip-hop vibe on "Therapy" and "Bad Habits" travels the band's sound to another dimension altogether from the brooding, raw guitar instrumental flavor on "We Could Be Anything" and the naked, man and piano crash on the dark "Murder By Mistake". One thing becomes clear a few tracks into
20 Years Late
is that you have to dive in to really understand the waters.
As stated,
The Zzips
are a band without easy analog but temptation remains. A few places in
20 Years Late
I felt as though they were channeling the indie-folk artists Adam Green and the Moldy Peaches, but the hip-hop flavor throws that comparison off, dramatically. More like The Roots meets NYC urban folk.
I don't know about the album title.
20 Years Late
seems inaccurate to me. More like, right on time, or better yet, right on timeless.