The xx - Coexist (Young Turks)
London electronica trio return with highly anticipated, hugely accomplished second outing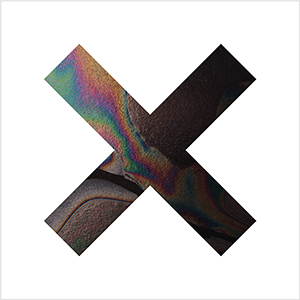 A Mercury Music Prize and a notable side project or two have passed since
The xx
floated effortlessly into view three long years ago with their universally acclaimed, self titled debut. Finally back in 2012 with a follow up studio release, the now-trio have refined and developed their sound into something as familiarly haunting as it is a breath of fresh air.
Jamie Smith
has publicly cited his recent experience on the club scene as a significant influence for
Coexist
. However, a record to get the party started this is not. A timeless lesson in how to build something beautiful, infectious and instantly loveable without loading it full of obvious hooks it is.
Opener and lead single Angels sets the tone for an album that's subtle beauty gives a feeling throughout you would usually only get from looking at something very beautiful from very far away. Like the sound of the stars, or of sitting at the highest point in a city and gazing at the lights, there is so much more to it than you can see or hear.
Built on a bed of distant guitars and sparse drum loops, the inimitable duo of
Romy Madley Croft
and
Oliver Sim
have here been given the perfect canvas to conjure up a stream of delicately exquisite vocal duets. Punctuated only by the occasional perfectly placed synth, and underpinned by only the most carefully selected bass figures, very little is allowed to intrude on what is a genuinely magical collaboration between the two voices.
The xx - Chained

If there had to be a standout track it would be '
Reunion
', with a more driving beat and Smith's trademark steel drums making a well timed appearance. However, what really makes this album great is that nothing particularly stands out. It is very much a single piece of work, and one that is best enjoyed whole. That is not to say it is in the slightest bit flat, there is a swelling intensity that builds throughout and scattered flourishes to make your hair stand on end. It is though, just as much about what is not there as about what is. Nobody does space and silence quite like
The xx
, something demonstrated perfectly by the pause at the middle of '
Missing
' bringing one of the most powerful moments of all.
How
Coexist
will be received by the masses remains to be seen. There is little here to allure the increasingly shallow mainstream and If you are looking for a cheap thrill, look elsewhere. If, however, you are prepared to take the time to scratch beneath the surface this could very well be a strong contender for your record of the year.