The Roseline: GOOD/GRIEF (Self Released)
The seventh studio release from the purveyors of barn-storming country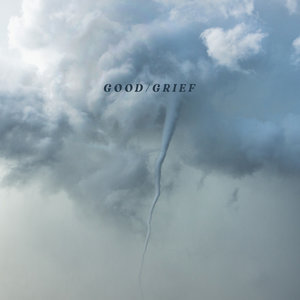 Lets just take a moment to allow the title to seep into our collective conscious.
GOOD/GRIEF
is a fantastic moniker by which to judge this book of songs. It crystallises the cathartic and yet pervasive power of the grieving process.
Springing from a dark period in the
The Roseline
's timeline, and the personal life of frontman Colin Halliburton, the record is homage to moments that are painful, yet beautiful in their singular telling. These tales keep memories alive, serving to heal. Eventually.
Yet this record isn't all darkness and pain! The lilting stretched-out riffs caress you with the softest touch in their yearning edges. As a sextet purveying a wealth of beautiful instruments, the guys bring their A-game to create atmospheric and thought-provoking spaces around stories told: Some fictional, others based in personal experience.
Most notable would be the record's closer Song For Ehren, paying homage to resident pianist and best friend of Halliburton, who is sadly no longer with us. Relaxed lilts and twinkling honky-tonk keys support lyrics as he croons "
Handsome devil with blue bright eyes… your were always dressing to the nines…wish you were crashing on my couch tonight…You'll be forever in my band and memory.
" It is a truly beautiful track full to the brim with love and respect.
Traversing the tales of lost souls and alternative lifestyles, tracks like Quartz or Digital and Pheasant Feather are alive with gentle hooks and soft drawn out strings, choral voices elevating your mind to the clouds. Better to the Bone emulates those akin to Emmylou Harris, Levon Helm and the whole cache of The Band.
The deeper, more energetic moments come in when least expected, making tracks like Ghost Writer an absolute delight in its metronomic roll. Juxtaposing Halliburton's vocals with the sweet feminine chimes creates those beautiful dancing-round-the-kitchen addictive movements. It can't be helped, so just let go!
This is a record that could have understandably gone in a very different direction. And yet, there is joy and lightness within its meandering echoes. Bilirubin perfectly encapsulates this as it treads the border between the delicate instrumental notes of strings and skins and its darker subject matter. It is clear that the band, and Halliburton, value music and movement as both a way to heal as to assuage the grief that can threaten to swallow you whole. And their storytelling is a huge part of this.
Put simply, it is beautiful. The kind of record you could throw on whilst solo, drinking whiskey in the dark. But equally, one to rouse company and get a dance going! Such is the way The Roseline treat grief and joy like travellers to be welcomed in with equal respect. So whatever you are doing, go have a listen.
8/10