The Room In The Wood: The Room In The Wood (A Turntable Friend Records)
Resurrected from 1980s outfit The Room, the Liverpool band deliver an excellent, diverse debut set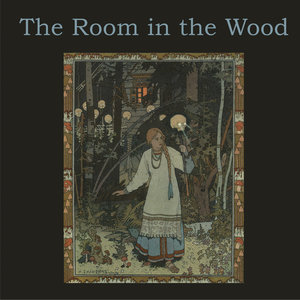 The Room In the Wood
is a collaborative album three decades in the offing. The title of the band and their debut album assume a deeper, evolutionary meaning, seeing how this is the first time Liverpool rockers Paul Cavanagh and Dave Jackson have made new music since 1985's split of The Room.
The songs on the twelve-track record occupy a multitude of rock spaces and forms, from folk rock to swampy delta blues to the gentle blush shared between forlorn lovers. David Jackson's one-of-a-kind voice straddles delightful chasms in content and range with both a buoyant charm and penchant for suggestion (as he demonstrates on My False Friend) and his spell binding yarns are underwritten by Cavanagh's deft and diverse guitar work. From country influenced mystical balladry like Raven Girl to effervescent indie rock Greedy Stars the duo's amazing chemistry is the bedrock to the whole record. A few times lyrical sentimentality creeps, like Time Machine which is as blatant with its
take me back to the night
regret as it sounds, but Jackson is adept at hopping between saccharine sweet sentiments and riddle.
The songwriting is just as exciting as the performance and instrumentation. At the bottom of Sky Pool is an off-kilter, prancing beat. Similarly, Baby Yaga dispenses with the Americana vibe and instead sails across the open seas where it harkens back to the proverbial old country. Halfway through Raven Girl the song transitions from its opening haunted acoustics to hard rock riffs, which serves to transform the mythic titular creature into something far scarier and ominous. On Vermilion Sands the guitars are glittery and the danceable melody screams hit, but the dark undercurrent sets the track apart. All of these tracks feel familiar without being on the nose.
Coming into this record without expectations, I was really impressed by the places that it took me. There isn't much that
The Room In The Wood
doesn't deliver as far as mood goes, which is, in some respects, among the few weaknesses. There are so many dark groves and shady glades among the twelve tracks that I wanted to be the whole album, especially Raven Girl which left me with a warm, storyteller vibe. My hope for future The Room In The Wood releases (and I do hope there are a great many) is that they take the time to explore these spaces more thoroughly, because the collaborative energy between Paul Cavanagh and Dave Jackson is, in so many ways, a divine treasure.
8/10
The Room In the Wood Links