The Aislers Set: Terrible Things Happen, The Last Match, How I Learned To Write Backwards (Reissues)
Overlooked US lo-fi crew receive welcome reissue treatment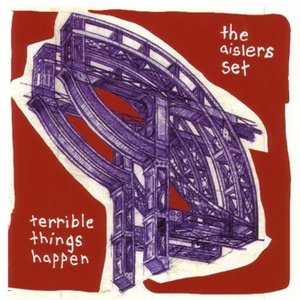 The need to gauge worthiness is an unfortunate aspect of considering a re-issue. I cannot pretend to comprehend all the fine lines between the proverbial wheat and chaff, but when Slumberland announced they would re-release seminal San Francisco band
The Aislers Set
three LP's, my immediate response was,
about damn time
.
If The Aislers Set aren't familiar, that's a shame. Luckily, there is an immediate remedy to that oversight. A whole stack of singles defined the band's all too brief five-year history that culminated in three divine albums of indie pop luminescence,
Terrible Things Happen, The Last Match and How I Learned To Write Backwards
.
Their cultured 8-track sound, led by songwriter Amy Linnton (formerly of Henry's Dress) offered an optimistic look out the bedroom window. They were something of an American response to melancholic Glaswegian stalwarts, Belle and Sebastian. Their ability to easily re-draft confluence of '60's girl vocals-cum-garage rock was met with consistently high praise from all the taste-makers, both peers and critical, only to end suddenly in a mysterious hiatus. Linnton moved to New York and guitarist Wyatt Cusick to Gothenburg.
The comparison to Belle and Sebastian is often made but it's not a comprehensive one by any stretch of the imagination. Their final record,
How I Learned To Write Backwards
falls somewhere into the angular, Young Marble Giants sound-sphere; I've always drawn a line between
The Last Match
and the characteristic K Records sound (think Beat Happening, sans Calvin Johnson – if that's even feasible).
Their debut,
Terrible Things Happen
was a viral meteor in a time before social media turned every mere confection into bland necessity. The Aislers Set catalogue fills a unique place in the lo-fi pop pantheon, one too often overlooked. Linnton is, for my money, one of the truly great indie rock songwriters of her generation and these records each deserve recognition they appear to be receiving at last.