Tephra - Tempel (Golden Antenna)
Third record from German noise/doom/metal mongers Tephra offers a lot to divulge yourself in.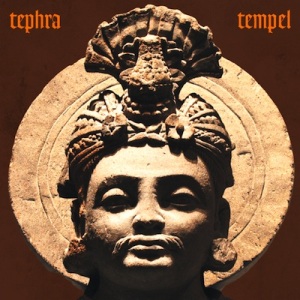 There's no denying, Germany is truly a hotbed of fantastic caliginous new music at the present moment. From the likes of bright new upstarts
The Ocean
, to the nebulous, Neurosis-inspired
Tephra
, it seems like Europe is certainly the place to be for experimental metal excellence. Spanning from grand post-metal to straight-out heavy progression, barrier breaking and doom sludge perfection is rife within
Tempel
, Tephra's third full-length effort, and it flawlessly exudes eminence from start to finish.
Atmospheric and musically diverse throughout,
Tempel
is, by all accounts, a spectacular record absolutely brimming with unique metal virtue. From the off, opener 'Ghost' is gracefully pneumatic – dizzyingly light before detonating into a catastrophically heavy state. Gloomy and esoteric, it is wholly anomalous and compelling in a way in which many other contemporary metal bands fail to grasp. 'Chains and Pounding Hooves' offers the listener a much more accessible vibe, with a stern rhythm and an infectious melody to boot, without compromising in the slightest on the remarkable heaviness so synonymous with the group's sound. Guitar intricacy shadows the riff's beefy presence, signifying a depth more commonly associated with the more veteran bands of their genre.
'Agra' persists with a similar aura, although instrumental, building up significantly into a bedraggled guitar-led assailment. With a verpeilt vibe, 'How The West Was Lost' is an aggressive assault, with Ercüment's vocals adding a harsh, raspy element to the stoner-esque track, prior to its stirring calm change of direction. Clocking in at just over eight minutes, 'How The West Was Lost' is
Tempel
's epic. Dramatic twists and turns hold the listener teetering on edge and prove the versatility and promise that resides within Tephra's potential.
Drawing parallels with much-respected outfits such as
Isis
and
Rwake
, it's strikingly apparent that Tephra certainly have a lot to offer musically. If
Tempel
is anything to go by, you can be certain that there is much, much more to be expected from this genuinely great band.