Sunbirds - River Run (Smoky Carrot)
The perfect soundtrack for the sunniest days of the summer, River Run is a distinct British take on psychedelic artists and 60's West Coast bands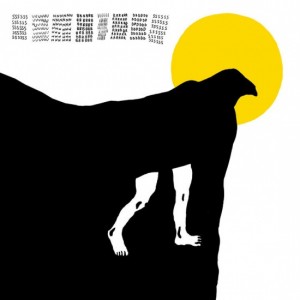 Sunbirds have quickly established themselves as a band you should be keeping your eye on. They have built up a strong following through playing various venues on the gig circuit in and around London, including Proud Galleries, In The City and The Barfly as well as adding the prestigious Glastonbury festival 2009 to their musical CV.
Although the members of Sunbirds hail from completely different parts of the planet (Paris, LA & London), their music is a distinct British take on psychedelic artists and 60's West Coast bands. Their new EP,
River Run
, released through Smoky Carrot Records is one to take notice of.
Opening track 'River Run' is a gleeful merriment of smooth vocals and faint folk ditties. Sturdy rock guitar riffs jump in towards the end of the track, giving it some oomph and making sure the listener holds on right until the end.
'We Won't Sleep Tonight' erupts with the bands psychedelic influences and certainly makes for interesting listening. It's a tad catchier than the opener, complete with swirling vocals, the slight twang of the guitar and trippy imagery created by quirky synths, tambourines and other magical instruments. 'Roses Are Blue' continues with the psychedelic theme, this time more up-tempo and fast paced, weaving through guitars and chanting vocals and landing in an out of this world land of free-love.
Opening the EP with a more mainstream acoustic track might have been a step in the wrong direction, but that's not to say it isn't a perfectly lovely song. Sunbirds quickly pull it back, however, with 'We Won't Sleep Tonight' and 'Roses Are Blue,' which both rely heavily on the band's 60's influences which give a breath of fresh air to what is currently diluting the air waves.