Sharon Jones & The Dap-Kings - Give the People What they Want (Daptone)
The queen of soul revival returns from the jaws of cancer to rightfully reclaim her throne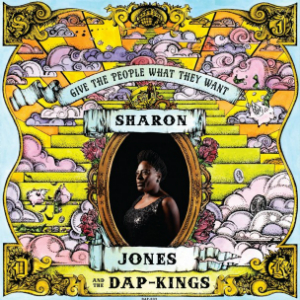 2013 dealt a worrying blow to the
Daptone
family when
Sharon Jones
, the indisputable voice of the label and first lady of Daptone, was diagnosed with bile duct cancer and spent most of the remainder of the year in recovery and chemotherapy. The Brooklyn-based label postponed the release of this, their sixth album, until the queen of the retro-soul revival was back in action.
Going by the opening track on
Give the People What they Want
, the blazing 'Retreat!', Sharon Jones sounds as gloriously defiant and full of R'n'B sass as ever. Adhering to Daptone's analog-only rules of recording means Give… is bathed in the warm glow of Motown and soul. Brass sections sparkle on tracks like 'We Get Along' and 'Now I See' and guitars are low in the mix, occasionally popping up with a perfect phrase or lick to wrap itself around the horn section and
Bosco Mann
's (otherwise known as Daptone co-owner
Gabriel Roth
) meticulous bass lines like an aural comfort blanket.
At the centre of all of this is Sharon Jones, her voice dripping with 'don't mess' attitude (even on the slower, more intimate songs) and, at 57, a lifetime of soul and emotion poured into every note. Like labelmate
Charles Bradley
you can hear every hardship, every regret and every struggle in each note Jones sings, which makes Give… a tough listen at times. It's only the upbeat musicianship and effervescent melodies that keep the album from being gut-wrenchingly painful. That's soul music right there: equal parts sadness and hardship with that impenetrable wall of strength and the feeling of picking yourself up, dusting yourself off and just running through it.
This past Thanksgiving in New York, Sharon Jones & The Dap-Kings performed on a float at the Macy's Day Parade playing their Christmas song 'Ain't No Chimneys in the Projects'. If there were ever a mental picture of Sharon Jones' triumph of the human spirit, that image, combined with the songs that make up Give the People What they Want, would be one that immediately springs to mind.
Sharon Jones & The Dap Kings Links