Random Order - Black Lipstick Kiss (Self Released)
Toronto ska/punk veterans deliver bold new long player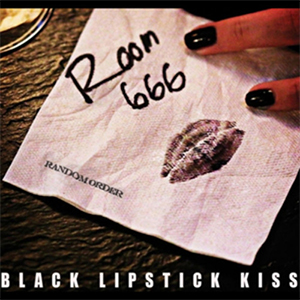 Some bands revel on the brink of excess. The motley, Toronto based collective
Random Order
is just the sort of band to step over the edge, bold and cocksure.
There is nary a stitch of restraint to
Black Lipstick Kiss
as the album title implies. Although they hail from the snowy Canadian north, every track divines images of a southern, sweltering climate. Perhaps the strongest source of that heat emits from vocalist/song-crafter Lynn Phillips, a sultry female temptress whose every brassy utterance begs coy suggestion. She has a measure of that often imitated but rarely captured black-lace-and-blood appeal of Concrete Blond's Johenette Napolatino but tinged with a little David Lynch diner-esque weirdnes
Backing up Phillips' sneering sense of sexually fuelled prowess is a tight band, and I mean hella tight. They're the kind of act that your barhopping friend sees one night and can't stop talking about until everyone experiences that he's right. Their track "Do It In Quatro" is a swinging, horn infused instrumental suggesting hot rods, hot girls and hot times with nothing but time to kill.
Random Order walk all the right moves out to round their album into shape, from a fatalistic opener "The Morning After Kill" and the mournful, mid-tempo break up track "10 Things" which is all the evidence anyone needs to understand that the voice is enigma here and it's a star. Something amiss gave me pause as "Spoiled" opened with an off-kilter, confusingly insightful section but it quickly climbed into a beautifully hip-shaking crescendo. The record really closes out nicely with the star, final track "Pink Cloud", carrying it out with pure energy