Randall Dunn: Beloved (Figureight Records)
Revered US metal/alternative producer delivers stunning, filmic debut LP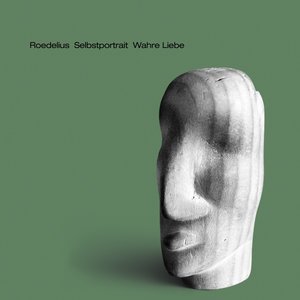 Listeners can break the wide spectrum of ambient music down into as many granular sub-genres as they desire. The sound's richness lies, after all, in exploring those finer details. Personally, I draw divisions with broad strokes. I tend to break ambient music out into the dark, the minimal, and, as in the case of
Randall Dunn
's
Beloved
, the cosmic.
Straight out, this is one of the dreamiest works of cosmic ambient music I have heard in quite a long time. Maybe in years. For fans of 2017's
Blade Runner 2049
Soundtrack by Hans Zimmer and Benjamin Wallfisch (or even that of the original) this album makes for an ideal pairing. It's filled with speculative and dystopian scenes.
The opening track, Amphidromic Point opens with a series of long, descending synthesizers that reveals images of a spaceship docking. I can close my eyes and picture a pod of cosmonauts lowering to the surface of a dead, alien world. The tones are sour and bleak, but rise occasionally into this unexpected wash of wonder. Even on the surface of a dead, alien world, the views would be amazing. Right?
Each of the album's tracks work on the similar theme. Lava Rock and Amber builds into a series of monumental interstellar swells, accented with the most human of instruments, a piano and a few gloomy horns. Something About That Night comes from the deepest depths of any of the tracks, labyrinthine atmospheres with a series of eerie, vocal fills that feel almost gospel inspired. The album's ripe glory is Mexico City which, in Dunn's telling, is a ruined metropolis filled with the shambling remnants of ecological disaster, a track that finds and explores you where you are, either riddled with tensions, or sublime tranquility.
The seven tracks on
Beloved
are wide-ranging and explore a lot of ambitious territory, but in terms of run time, they're really concise. There isn't really much fat on the record. Randall Dunn sticks close to the album's alien topography concept and it works exceedingly well, begging for repeat listens. This is one of the best records of 2018 in the genre, however you choose to break it down.
9/10