Populuxe: Beauty in the Broken Place (Self Released)
Beautifully written and played set inspired by the strength of community in the face of unspeakable tragedy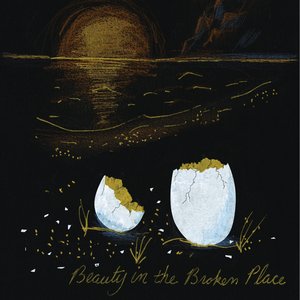 The concept album is a curious undertaking: At once freeing and constricting. The themes explored have to tread a certain line, and yet you can get really creative with the material you have to dig through. Many, many bands have forged varied stories in the fire of their musical talent. I won't even name them here, but suffice it to say tales of lightness and darkness, exploring good and evil, life and death.
So when
Populuxe
decided to delve into this territory, you may be forgiven for thinking it slightly unremarkable. But you would be wrong. This concept album is borne from the tragic events of that day in Pittsburgh, Pennsylvania district Squirrel Hill. The event in question, you ask? The mass shooting at the Tree Of Life Synagogue, during Shabat morning service. I will not mention the name of the gunman here, as I do not believe in giving publicity to such evil. But eleven people lost their lives, and more were injured.
Rob Shapiro of Populuxe recalls this day with clarity. "It's an event that clearly has much broader implications…The massacre hit me hard, and I was incredibly moved when people congregated in Prospect Park that night and spontaneously sang Kaddish (the Jewish prayer of mourning.) That was the moment when the title sort of announced itself to me ("beauty in the broken place"), and within hours I started writing, and then the material and arc just started to pour out. I did my best to ride the biggest wave I ever caught."
A huge wave indeed! And the way in which the band approached the subject is fascinating to say the least. The nineteen track record throws light and shade in all directions, and makes for some pretty emotional listening. From the somber religiousness of chiming bells in opener Enter, to the haunting A Low Hum, there is a sense that the guys are drawing in diegetic sounds to fill out scenes. That is, bringing in sounds that exist within the world explored.
This really helps to bring about a deeper sense of the Squirrel Hill community, and how the day took shape. Green Light Morning (Waiting for a Sign), following the opening track, is both upbeat and frivolous. Lyrics note the small events that shape a regular morning: People grabbing coffee, the sun shining, teenagers kissing. The "perfect morning" of just another day.
What is interesting here is that Populuxe still employ their experimental style without it becoming too flippant: The funk of Curtis Mayfield, the playfulness of Bowie. Even, at times, exploring audio space and vocal styling similar to Ry Cooder. The record doesn't fixate on tragedy, rather it paints a picture of a town that came together, as Shapiro noted of the spontaneous Kaddish.
Atmospheric and disquieting moments do exist, however. The Gathering Storm creates an eerie momentum in twinkling strings and reverberation. The staunch absence of lyrics creates unease with ease. It's Happening Again, a melancholy nod to the sheer heft of these situations that are more and more common in America—aches with reedy vocals and a slow strummed riff. Hat of Rain contains low spoken snapshots as though eavesdropping on community folk talking of the tragedy, displacing the sadness with its upbeat tempo.
This record is raw in its undertaking, and yet it does not focus on tragedy. More, it searches for the moments where people pull together and life continues. The Man on the Scene colours this beautifully with lyrics "
I gotta keep myself straight and clean/ because everybody's got a job to do today
". It is not flippant, and yet there is lightness in its treatment. What is more amazing is a lot of the tracks were recorded in one take, proving the musical prowess of the threesome who have been together more than a decade.
This LP is a labour of love, one that speaks to their deep connection to the community that took such a big hit. Released exactly one year on to the day, 27th October, there is comfort in the story. A warmth that refuses to allow this tragedy to become bigger than the community who went through this hardship. The title of the record proves just this, because the when there is hardship, people pull together, and this is beautiful.
4/5