Pixie Carnation - The New World Record (Tapete)
A slightly mundane effort from Swedish pop group that leaves little to get excited about.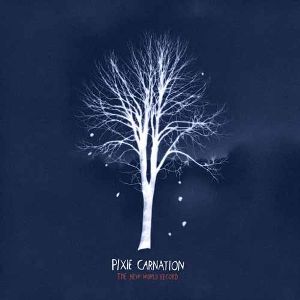 Yearning for some continental power-pop? Someone is – or so Swedish five-piece
Pixie Carnation
must be hoping (and no, I haven't a clue about the name). Brainchild of Malmo childhood pals Tobias Hellkvist and Ola Palsson, the current line-up has added Jacob Lind, Kristoffer Rudberg and Niklas Larsson for this debut album, which follows a 2009 EP.
Kalle Gustafsson Jerneholm of
Soundtrack Of Our Lives
helped with production here but though I always had a slight soft spot for SOOL his efforts unfortunately don't stop this sounding most of the time like Keane meets Coldplay - mundane squared.
There's little of any distinction on eight of the nine tracks. Sure, the band are tight, the songs professionally put together - but there's no sense of passion or invention. Lyrics stick to cliches, while the vocals don't soar, plummet or really do anything much.
Occasional moments of interest – a lovely poppy hook that kicks off 'We Can Lie', a few fiddle licks on 'Dreaming Still', some nifty chord changes on 'Fresh Poems' – are let down by continued default to mid-tempo guitar chug or, on tracks like 'When Did The Lights Go Out' or 'Young And Free', nothing so much as mediocre 70s AOR.
So the leap into quality that marks the closing track 'Easy Love' comes as a real surprise – slower, more heartfelt, sweet harmonies. More of the same and they might be contenders for the Interesting Pile, otherwise I just see a future as pleasant Nordic festival fodder.