Nine Days Gone - Nine Days Gone (self-release)
A troubled teen's dream record.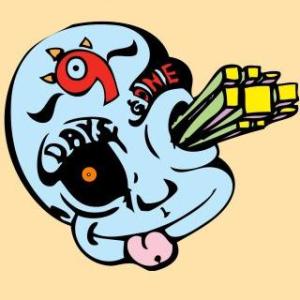 Comprising of Joseph Keith (Guitars & Vocals), Eric Daniel (Guitars & Bass) and Luke P (Drums),
Nine Days Gone
originally hail from Fairfax, Virginia, USA. Formed in 2009 and having played at a number of local gigs during the summer of 2011, their first, self-titled album is an angst-ridden, expressive and very confessional affair. It's perhaps no surprise then that Nine Days Gone declare a number of mountainous punk/alternative bands such as Green Day and Blink 182 as their major influences – the comparable sound is easy to spot.
Lyrically speaking,
Nine Days Gone
is a troubled teens' dream album – tracks 'I Don't Care' and 'With You' for instance are thumping heartfelt expressions of life's never-ending dramas. However, other than the catchy track 'I Need To Know', every song on
Nine Days Gone
could be viewed as being a little indistinguishable from the next - certainly, you shouldn't expect to be blown away by an album with a wide variation of sounds when you are giving Nine Days Gone a play (for instance 'What It Seems' and 'Don't Count On It' could easily be the same, single elongated track).
Nine Days Gone are building a hardcore fan base in and around their home town – but going by their debut album, it's difficult to imagine them achieving a great amount of success in the UK charts. Certainly, some of the tracks on
Nine Days Gone
could be deemed as being radio-friendly, however, the opening lyrics to 'Turn Out The Light' perhaps best sum up this album in its entirety; "I don't need nobody else's point of view - I just need to be alone here by myself" – this album definitely isn't packed with uplifting, cheery sentiments! In conclusion, Nine Days Gone won't be for everyone, but if you're a big fan of murky angst-laden punk rock ala Green Day – you might want to give it a whirl.