Nils Frahm – Spaces (Erased Tapes)
German composer continues to surprise and delight music lovers of any genre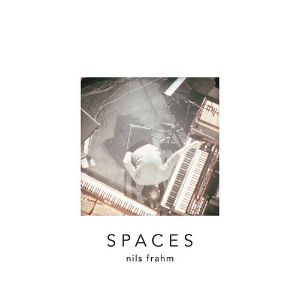 Nils Frahm
offers the world another masterfully composed solo album in the form of Spaces, once again bringing his extensive musical skills in a fusion of past and future sounds.
'Aborted Beginning' starts things off with heavy, off-kilter percussion joined with strange synth kits and other random sounds chiming in here and there. This is followed by 'Says', which blends the ambient sounds of a soft synth with the distant notes of a piano. The pace is gradually picked up over the course of the eight-minute song with new layers of instrumentation added for complexity. Applause at the end of the track fits nicely, letting us know we are a part of the audience viewing a live display of musical genius.
But just as you begin to believe that the rest of the album will maintain this out-of-world theme, Frahm switches gears with 'Said and Done' to bring you back to the classical concert halls. 'Went Missing' and 'Familiar' are more emotional pieces played at a slower tempo and quieter volume, whilst 'Improvisation for Coughs and a Cell Phone' has Frahm showing off his abilities to adlib ornamentation, carrying a melody that changes in tone as the song progresses. 'Hammers' immediately picks up speed as Nils plays his piano at break-neck pace until arriving at the very end for a well-deserved applause.
This album progresses in movements and, after the first "classical" round is over, Frahm moves back to the ambient and ethereal with his super-song 'For-Peter-Toilet Brushes-More'. This 16-minute combination of tracks will have you feeling like you're listening to the musical pieces of the far-flung future. From here, he returns to pure piano for two melancholy selections: 'Over There, It's Raining' and 'Unter-Tristana-Ambre'. He then brings the entire show to a close with 'Ross's Harmonium', an ominous combination of synth, muted percussion and harmonica sound.
Variety is what makes this such a brilliant project. The vast range of tones and styles keeps the listening experience fresh. Although this entire album clocks in at around 74 minutes, Frahm's extensive knowledge of his art allows him to capture the ears and hearts of his audience for the entire duration. Time won't be a factor once your mind is fully involved in what you're hearing.
Spaces is far and away one of the best albums of the year in any genre. Frahm takes his listeners on a journey through time with his complete mastery of both traditional and experimental sounds. Highly recommended to anyone who can appreciate both the science and beauty of music.