Nada Surf - B-Sides (City Slang)
Cult US alt. rockers flipsides collected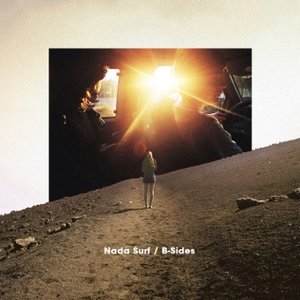 If there are second acts in popular music, defined by a period of rediscovery, or sober reassessment, then
Nada Surf
are a band that warrants one. Sorely. Rarity and B-Side collections are, well, what they are – hit and miss.
After seven solid LPs and twenty years on the rock and roll rollercoaster, Nada Surf has quietly released
B-Sides
, a compilation of fifteen leftover studio tracks, the orphans out of recording sessions from
Lucky
through to
The Stars Are Indifferent To Astronomy
.
Matthew Caws and crew offer no throwaways (although, I'm not terribly fond of "From The Rooftop Down" and "Au Fond Du Reve Dore", perhaps because I don't speak French). Instead the album is a delightful mixture of acoustic versions ("Whose Authority" and "I Like What You Say" which are two of my favorites going in and even more so coming out) and solid rarities ("Everyone's On Tour").
What works on B-Sides conforms closely with already Nada Surf strong suits. Caws' vocals are mellifluous renderings of joyful desperation; their songwriting is a consistent collection of straightforward, indie-pop gems, which has only gotten stronger since bringing Doug Gillard on as a second guitarist. In spite of the obvious MTV hit in their past, there is nothing nostalgic about this band's importance (perhaps only their consistently somber, reflective lyrical content warrants that description, a la "When I Grow Up"). Their impressive string of output is an example of what can grow out from behind the curtains.
None of the tracks on
B-Sides
are radically different or illuminating. Instead, these are alternate versions, handpicked from some of the strongest Nada Surf material from the last ten years. It's a fan's collection, but if you've been waiting for the curtain on Act II of their story, you're late, but not too late to jump in.