Mike Coykendall - Half Past, Present Pending (Fluff & Gravy Records)
Pacific Northwest indie music stalwart issues fourth solo LP of lo-fi psych rock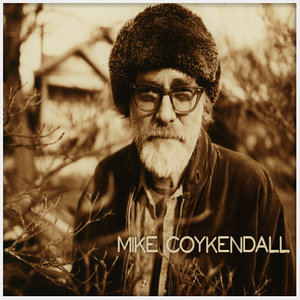 Mike Coykendall
's resume links to a veritable who's who in Pacific Northwest independent rock, a career spanning back decades to the backwater days. He has worked with everyone, lending his name an immediate sense of credibility.
That who's who, although eye catching, should hardly matter though. Not nearly as much as the blistering, frayed rope rock that the elder statesman offers on,
Half Past, Present Pending
. Coykendall gives an abundance of soul over the thirteen original songs and covers, falling into the dented fender, Neil Young blues tradition where an honest tune is supposed to just speak for itself. And there is nary a cribbed note on the entire track list.
The album is chock full of jangly guitars, namely "In The Summertime" a bouncy, country and western cum space song and "East of Cheney" the album's welcome poppy respite. A few tracks, namely "Late Night", feel like rootsy, experimental refugees from a White Stripes session.
Coykendall is adept at bringing studio acumen to the fore, from droned out "Just South of Levitation" to the hard rocker "Burn On Re-Entry" which fizzles and crashes through a mess of classic heavy riffs. Every vocal is affected, curiously drawing the most from his storyteller drawl. Coykendall's vocals consistently remind me of a kind of Lenny Kravitz meets Cat Stevens, a delightful hybrid of the sensual meets up with the wise.
Where
Half Past, Present Pending
feels most at home though is in that dusty bin of summer worn rock and roll grooves. These are porch and patio classics, red wine sangria swirled around in an old mason jar. Listening to the heartfelt, bombastic opener, "All That I Wanted" turns my imagination to taillights and dust blowing out in a bleary, red haze. Each time that impression burned hotter and more real. Coykendall conveys to the listener a sense that he has been around the block, more than a few times. He breathes a blistering, hard knuckled reality into tracks "Travel Around The World" and "Paranoid Eyes".
These are hardly young man songs on
Half Past, Present Pending
, but so rarely anymore is rock a game played this well by young men.