Maria Taylor - Overlook (Saddle Creek)
Her second band Azure Ray were consistently beautiful. Her debut solo album Invisible Ones was a sublime offering of excellent songwriting. Her ex-boyfriend was Conor Oberst. Maria Taylor is one of the coolest US artists I can think of, but you wouldn't believe it from her latest offering Overlook.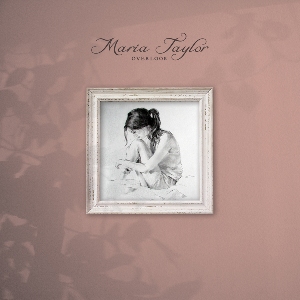 There are a few moments that you could describe as 'pleasant' or 'nice' or some other relatively positive but largely non-descript adjective, and a few more that are interesting and stylish, but there is nothing especially beautiful or sublime here.
Opening track 'Masterplan' is admittedly a grower, with a great sporadic drum pattern and, once you've got past the fact that there's a horribly reminiscent Shania Twain-esque feel to it, a strong accessible chorus. Then onto 'Matador', which is probably the album highlight. The introduction of the marimba halfway through the track gives the verses a nice rhythmic lift, and the unexpected noisy guitar solo is a fun and thoughtful touch. The verses themselves are urgent and engaging, with a hooky melody and Taylor's trademark layered vocal harmonies.
'Happenstance' is a stripped-back affair that showcases Taylor's stunning vocal tone and inflections, and although the song itself isn't bad, the emphasis is fixed more on the way the vocal sounds than what the vocal is saying. Fourth track 'Like It Does' is simply quite a dull country song, the main highlight here being the backing vocals courtesy of, among others, Macey Taylor of Conor Oberst's 'Mystic Valley Band', whose vocal stands out in a pretty contrast with Maria's.
The second half of the album holds the best songwriting moments in 'Bad Idea?' with its bright, happy-go-lucky harmony and 'This Could Take A Lifetime', which is cliché as christmas but charming and twee enough to render this excusable. Final track 'Along For The Ride' is an incredibly average song to end an album with though – another instance of beautiful vocal harmonies masking, at its core, a pretty bad song.
The accompanying press release details Taylor's return to her roots "deep in the southern United States". The album certainly possesses an authentically Southern US country feel, but it's arguable that it's all just a little too authentic. There is nothing here that separates Maria Taylor from any other country singer, and therein lies the problem - in catering to her musical upbringing and creating an album with influences from a strictly regimented genre, Taylor has heavily diluted her creativity, and that's a real shame.
Maria Taylor's musicianship is incredibly impressive - she plays at least 30% of all the instrumental parts on the album including drums, bass, guitars and keys – but this is a small consolation for an album that showcases a severely talented artist offering a severe lack of artistry.